Catching Up with Jonita Gandhi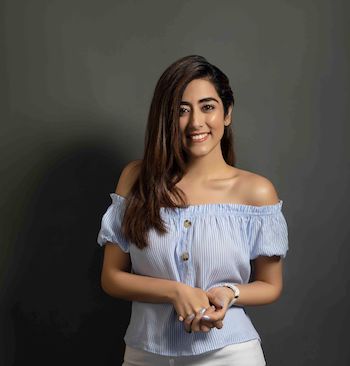 Kulwinder Kainth had the chance to catch up with Jonita Gandhi an Indian playback singer based in Indian music, known for her YouTube presence and a collaboration with the South Asian cappella group Penn Masala.
When you first heard about Supermoon live to Home, what was your reaction to this new way to reach your audience?
I'm glad to be able to connect with my audiences through platforms like Supermoon Live to Home. I miss touring and performing live for audiences but this is the nextbest thing for the time being! Glad to be a part of this.
Performing at a live show and performing for a digital audience is very different, what are your thoughts on this?
I miss being able to jam live with my band. A lot of the spontaneity of live performances is lost when we perform for a digital audience. We aren't able to establish as direct a connection with digital audiences as we are with live ones. Also, technically speaking, there are several differences. I think we just need to try to make the most out of the experience, whatever it may be.
How do you think the new normal will affect artist shows and playback singing?
I think it will be a while before we can go back to the way shows have been conducted in past. One way to adapt to the new normal is to conduct drive through concerts where families can easily stay social distant from one another. But the live show industry has been hit hard by the pandemic and it will be a whole new world forus as we try to adjust to the current scenario.
What did you do during the lockdown?
I did a lot of things! I learned some cooking, worked on a lot of music, and tried to catch up with friends and family, mostly virtually. I also have been eating and sleeping a lot!
If you weren't a playback singer what would you be doing?
I'd probably be working as a corporate banker.
What's the goal for 2020/2021?
I'm trying to make my goals more short term for now. There is too much uncertainty to make plans as of yet, in my opinion! But trust me, there shall be lots of great music in store.
Can you tell us about any new projects you are working on?
I'm constantly working on content for my YT channel, putting out covers and original music. Been collaborating with friends and recording for playback projects as well. My latest release is a super fun Tamil track for Anirudh Ravichander called "Chellamma".
Do you have a message to your readers?
I want to tell all my fans, followers, friends and readers to please stay safe. Restrictions are easing up but please avoid non-essential activities! We will all get through this and will hopefully have learned a lot by then.
Let's stay strong and keep pushing through. I shall do my best to continue putting out music that I hope can make some of your days more entertaining :).
Jonita Gandhi – Indian Canadian playback singer 's concert is available on ZEE and is free to stream. She sings all her famous Bollywood songs in this concert from her home.
You can follow me at Follow @Kulwinder91