Punjabi Movie: Parauneya Nu Dafa Karo ft. Kulwinder Billa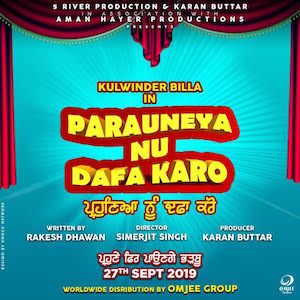 The Punjabi film industry has rapidly grown over the last few years and yet again there is another Punjabi film in the pipeline entitled 'Parauneya Nu Dafa Karo' featuring Kulwinder Billa.
He has casted in previous films such as 'Subedar Joginder Singh' and 'Parahuna.'
It is presented by 5 River Production & Karan Buttar in association with Aman Hayer Productions. It has been written by Rakesh Dhawan, directed by Simerjit Singh and produced by Karan Buttar.
The film is currently scheduled to release on 27th September 2019.
You can follow me at Follow @rupinder_rainer