Kuldeep Manak's Biopic Announced!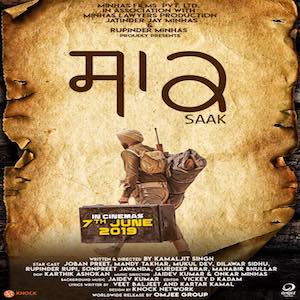 Based on the life of the 'Kaliyan Da Badshah' Kuldeep Manak, this biopic will showcase a lot about the singer and his personal life.
Under the banner of A Virk films and Josan Bros, Kuldeep Manak biopic was announced for release on 15th November 2019. The date marks the legend's 68th birth anniversary.
The movie is written by H Virk and will be directed by Josan Sandeep.
It would be quite interesting to watch the life history of this legend on screen. Kuldeep Manak was known for his folk style of singing, his kalis precisely. He was not only a legendary singer but also an actor. Loved by the masses this soulful singer was born as Latif Mohammed on 15 November 1947 to Nikka Khan in the village of Jalal. It was Sardar Partap Singh Kairon (then Punjab Chief Minister) who penned the name Kuldeep Manak when he was mesmerized by Latif's amazing singing skills.The music of the movie is given by Jaidev Kumar. This film's shoot has already commenced and is happening in Abohar, Punjab.
Many such unknown facts shall unfold once his biopic is screened. It would be interesting to see who will be finalised for the role (let's hope not Jazzy B at least) of Manak. The first look of the movie only has a few revelations but we're eager to know more.
Read More Here (GhaintPunjab.com)