Punjabi Movie: Do Dooni Panj ft. Amrit Maan, Isha Rikhi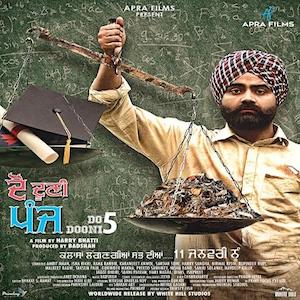 The poster to the new Punjabi film "Do Dooni Panj" starring Amrit Maan, Isha Rikhi, Karamjit Anmol and many more has been released. The film is directed by Harry Bhatti and produced by Badshah.
The film will be releasing on 11th January 2019 worldwide by White Hill Studios.
You can follow me at Follow @sunpreetsingh13