Punjabi Movie: Chidi Udd Kaa Udd FT. Karamjit Anmol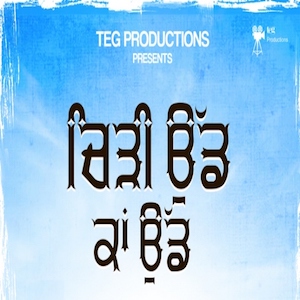 Under the banner of Tej productions, producer Charnjit Singh Walia and Tegbir Singh Walia recently announced their next project titled 'Chidi Udd Kaa Udd'.
Currently in it's pre-production stage, this movie would be an out and out comedy. Written by Raju Verma Chidi Udd Kaa Udd would go on floor next year in February and they would be releasing in the second half of 2019, tentatively on 2nd October. The character artists that have been signed are Karamjit Anmol, Harby Sangha, B.N Sharma and Sardar Sohi. They are yet to finalize the lead couple. After the announcement, the first look poster was also released. 2019 is going to be a big year for the Punjabi film industry. Movies are going to flood the market in the coming year and we're sure that Punjabi audiences will now have enough content to choose from. There would surely be clash of the dates but obviously, a movie with better content would win at the box office. Punjabi filmmakers are on a roll these days. Several projects have been announced by various production houses. Now let's see how many can actually see the light of day.
Read More Here (GhaintPunjab.com)