SimplyBhangra.com #Bhangra Songs 'September 2023'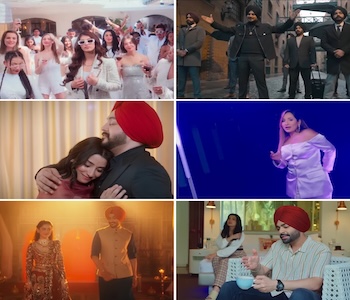 Every month we look back at the songs released in the past month so here are some of our #Bhangra #Songs of September!
Pari Pandher's releases her debut album entitled '1996.' The album consists of 7 songs and each song shows Pari's versatility. The album also features Jordan Sandhu and Armaan Dhillon. To date she has released the video to 'In Laws' and 'Malwain' from the album.
Sania Salan releases the track Kashni which has been produced by Juss Musik. Her soft gentle vocals make the song sound refreshing which has a good beat to vibe to. Even though she is not one of those artists that releases on a regular basis, the tracks which she has released have been praised.
Deep Bajwa who is known for his track Tej Mitha has released his track Ki Chalda which has been penned by Pannu Zira and composed by Youngstarr Pop Boy.
Rajvir Jawanda releases a romantic track entitled Afreen illustrating now a couple really love each other and how they mean the world to each other. The lyrics which have been penned by Singhjeet which is full of emotion and feeling.

Other songs released in the month were Kashni Akh by Gurneet Dosanjh, Paradise by Sukhan Verma, Malwain by Ranjit Bawa, Zulfaan by Jordan Sandhu, Licence by Barbie Maan, Fluke by Deep Karan and Jasmeen Akhtar and many more.