SimplyBhangra.com #Bhangra Songs 'August 2023'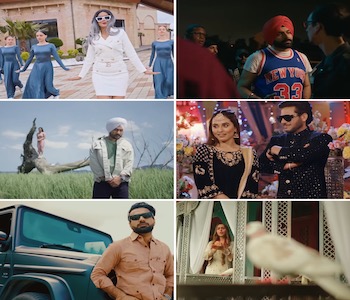 Every month we look back at the songs released in the past month so here are some of our #Bhangra #Songs of August!
In July Shipra Goyal released the first track from her album Summer Ishq. And recently in August she released the video to her 2nd track from the album entitled Koka and on the same day released the full album.
Jenny Johal released the track Tere Naal which she also penned the lyrics. The lyrics illustrate how she is upset with him but in a loving and caring way. She also describes how he doesn't treat her in a special way but at the end he realises his mistakes and fulfils one wish of hers. The video will show you which wish this was and how it was fulfilled.
Surjit Khan, an artist with unique vocals released his track Sang Lagdi. The music composition to his songs take you back to songs which released about a decade ago. It's always nice to listen to a song which takes you back and reminds you of the types of songs you use to listen to.
Himmat Sandhu has released his EP Echoes of Emotions. On social media Himmat announced this is his dream project and has worked extremely hard to make his dream project come true. It's an EP full of emotions and feelings.
Other songs released in the month were Mitha Mitha Bolda by Shree Brar, Pyar Jeha Jatuan Wala by Gurnam Bhullar, Kaju Katli by Noor Tung, Rubicon by Prem Dhillon, Bijlee Shock by Meshi Sandhu, Larh Pe Yaar by G Sidhu and many more!
You can follow Us at Follow @Simply_Bhangra