SimplyBhangra.com Top #Bhangra 'October 2022'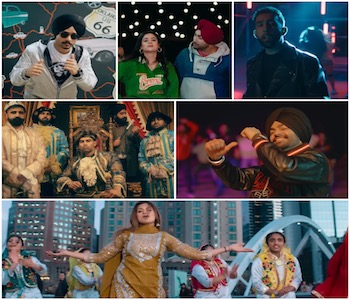 Every month we look back at the songs released in the past month so here are some of our top #Songs of October!
Himmat Sandhu is definitely an artist that has reached a much wider audience over the past few years. An artist that is getting more international recognition. He has now released the track 'Lot Aagya' which illustrates the struggles an artist goes through to make his own identity in the industry and something which only an artist will understand.
Shipra Goyal releases the track Ik Geda. The track illustrates where a girl's look and figure attracts the men and she says she will continuously dance away and people will be left watching. The catchy upbeat track has been composed by Desi Crew and penned by Garry Sandhu.
Khush Chahidi is a track in the vocals of Ranjit Bawa. It illustrates how he wants her to always stay happy. Therefore, he says leave everything else, all I want is for you to be happy and all he needs is your support as a partner.
Parmish Verma released the track Kya Baat Hai which was composed by international DJ, DJ Frenzy (Desi Frenzy). This track was not at all planned in advanced and was something which was composed and put together last minute. Parmish had a non-shoot day for his forthcoming film in the UK therefore took this time to release the track. You will also see his new look which is for the film rather than the track.
Other songs released in the month were Snowfall by Jordan Sandhu, 6L by Tarsem Jassar, Example by Gurnam Bhullar, Bhabiye by Kaur B, Mehrma by PropheC, Detail by Amrit Maan and many more!

You can follow Us at Follow @Simply_Bhangra