Balwinder Safri sadly passes away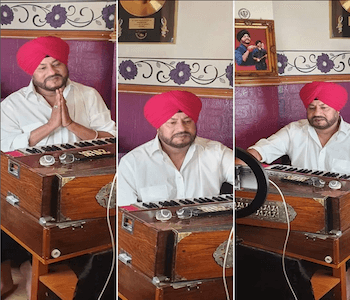 SimplyBhangra.com is sad to report the passing of a UK Bhangra Artist Balwinder Safri aged 63-year-old.
He was a pioneer for the British Asian music industry, having sung hit songs as part of his band, the Safri Boyz. He put his stamp on Bhangra music with timeless classics such as Chan Mere Makhna, Bomb the Tumbi.
He was discharged after 86 days from the New Cross Hospital, Wolverhampton where he had been in a coma after suffering brain damage following heart surgery, and moved to a specialist rehabilitation centre.
Another legend gone but his songs will stay with us forever. His music brought us altogether at every occasion for that we shall remember him. We thank you for your music
He has undoubtedly left a lasting legacy on Punjabi music across the world.
Our thoughts at this difficult time are with his immediate family.
You can follow me at Follow @rupinder_rainer