Kingh ft. Sidhu Moose Wala - Promises (Sidhu Moose Wala Tribute)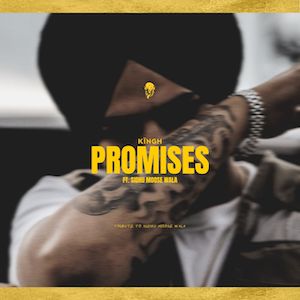 Out Now is the track by Kingh featuring Late Sidhu Moose Wala titled Promises (Sidhu Moose Wala Tribute)
Kingh quotes "This record was produced as a tribute to the young king, Sidhu Moose Wala, who recently passed away. Kingh had spoken to Sidhu once about a collaboration and though that is not possible any more, this song is a gift in honor of his legacy".
Promises showcases Kingh's unique sound and ability to bridge eastern and western sounds via hip hop. The song is an old folk Punjabi song delivered over a boom bap rhythm, showcasing vinyl sample techniques and folk Punjabi instruments.
This is Kingh's debut single, though he has been producing and active in the music scene for over 20 years. Kingh will be releasing more music this year, so be ready!"

- Apple Music:

- All Other Digital Platforms:
Kingh's Socials:

Instagram: @kinghofficial (https://instagram.com/kinghofficial)
Spotify Artist Page: Kingh (https://rb.gy/homrof)
Facebook: @kingh (https://facebook.com/ajitsinghmusic)
Soundcloud: https://soundcloud.com/kinghmusic
TikTok: @kinghofficial
Twitter: @kinghofficial (https://twitter.com/kinghofficial)
You can follow me at Follow @rupinder_rainer