SimplyBhangra.com Top #Bhangra Songs 'October 2021'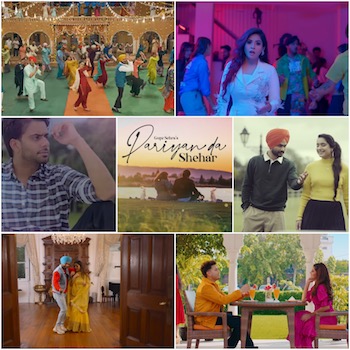 Every month we look back at the songs released in the past month so here are some of our top #Bhangra songs of October!
Miss Pooja surprised everyone with her recent announcement on social media that she has entered the world of motherhood. She is extremely happy to share this news with all her fans. However, over the year this has not stopped her from releasing songs to keep that interaction with her fans. Recently she released an upbeat track Kaali Bentley which has been composed by Tyga Productions.
Gupz Sehra releases a romantic track entitled Pariyan Da Shehar and Mankirt Aulakh released the track Zulfan. Both tracks are audio tracks but the romantic lyrics is the perfect one for those loved ones. Both songs illustrate how two loved ones can't live without each other and how deep their feelings are for one another.
Fuffad Ji is a Punjabi movie will be releasing on 11th November starring Gurnam Bhullar, Jasmin Bajwa, Binnu Dhillon and many more. Recently they released the trailer to the film as well as songs to the film such as Gal Ban Jau. The song is an upbeat bhangra track that will get you off your feet.
However, one film which released last month was Honsla Rakh which has been doing extremely well in cinemas featuring Diljit Dosanjh, Shehnaz Gill, Sonam Bajwa and Shinda Grewal. The tracks in a film have a big effect as they are used for promoting the film. And the tracks in this film were liked so much even before the release of the film and trailer was just as good! So, if you have not yet watched the film it's definitely one to add to the list.
Other tracks which released in the month were Haan'ne by Pari Pandher, Patli Patang by G Khan featuring Sartaj Virk, Taaz by Navaan Sandhu, Introducing Her by Himmat Sandhu, Shareef by Gurlej Akhtar featuring Dilpreet Dhillon, Gede by Karan Randhawa and many more!
You can follow me at Follow @rupinder_rainer