SimplyBhangra.com Top #Bhangra Songs 'September 2021'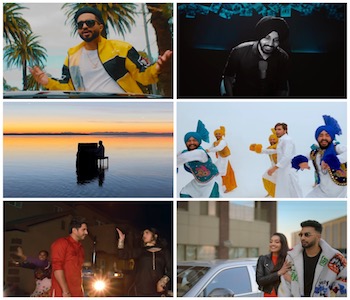 Every month we look back at the songs released in the past month so here are some of our top #Bhangra songs of September!
PropheC released a new version of the track To The Stars which originally released in 2011 from the album 'Forever.' There are times when artists remake a song however the audience may not be as satisfied. But PropheC's new version was loved so much and he didn't disappoint his fans.
https://youtu.be/kNdkQftM2ek
Navaan Sandhu released two tracks, the first being 'Hanji Hanji.' Even though this isn't a wedding dancefloor tune, it has that catchy beat that will get you liking the song. The other song he released was entitled 'Stand.'
When The Landers released their poster for the track Friends Matter everyone thought it was the title of their next single. However by surprise it consisted of 4 songs 'Friends Matter,' 'Fikkar Koi Na,' 'Pariyan' and 'Fire Boldey.' The track Friends Matter is an emotional track as it shows a journey of what Davi Singh (a member of the team) has been going through over the past year and how his friends (who are also member of the team) have always been beside him during his difficult time giving strength and positivity. True friends!
Ninja is well known for heart touching songs such as Aadat and Jinne Saah. However his new track 'Na Puch Ke' will get you on the dancefloor. An upbeat bhangra song which has been composed by Laddi Gill.
Other tracks released in the month were 'Jaan' by Nimrat Khaira, 'Shinin' by Tegi Pannu, 'Dil Todta' by Gurj Sidhu, 'Jinni Sohni' by Jass Bajwa, 'Gal Sun' by Tank featuring Master Rakesh, 'Cali Di Babe' by Jasmine Sandlas, 'Pehchaan' by Sultan Singh and many more!
You can follow me at Follow @rupinder_rainer