Tank ft. Jeet B - Singh Tera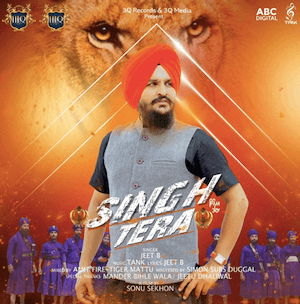 '3Q Records' & '3Q Media' proudly presents "Tank" with his highly anticipated brand new single 'Singh Tera'. The song features vocals and lyrics by newcomer 'Jeet B'.
The video has been shot in India by 'Sonu Sekhon' and in the UK by 'Bilal Sayeed Productions'.
Tank & Jeet B have been patiently waiting to release this project which helps raise awareness of the current situations in India. The farmers began protesting peacefully in 2020 and has now continued into 2021. The farmers would like an MSP guarantee and the withdrawal of the three black laws which deregulate the sale of their crops. Tank & Jeet B have carefully crafted the lyrics, music and video to help support the cause.
You can follow me at Follow @rupinder_rainer