Dixi Drops Twin Panjabi Banger!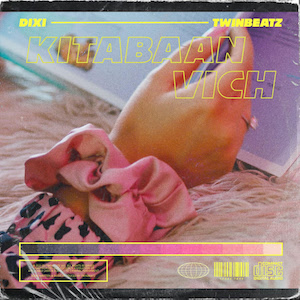 American stunner Dixi teams up with the super popular 'Twinbeatz' to drop the brand new funky Panjabi banger 'Kitabaan Vich'!
'Kitabaan Vich' is a guaranteed smash hit. With its clever lyrics and infectious rhythm, it'll have you humming from the first listen! The addition of Twinbeatz with their own unique vocals and style is a perfect fit alongside Dixi's dulcet tones.
Singer/songwriters and producers, Twinbeatz also feature in the accompanying video which is magical! It's a great production that's fun, bright, bubbly and colourful with Dixi displaying her dancing and rollerskating skills!
Dixi has enjoyed great success over the years with some great collaborations which have clearly highlighted her versatility as an artist. Dixi's fast-growing global fanbase is a testament to her appeal across ages groups and languages. Dixi's talent is evident as she seamlessly switches from Panjabi, Hindi and Gujarati back to English and even Spanish!
Bhangra bouncers to Bollywood ballads...Dixi delivers them all faultlessly and her passion for music has taken her across the Western world and India now beckons too!
The multi-talented Dixi says: "I am super excited for Kitaaban as I think it's overall my best work til date thanks to the Twinz, plus I get to be a little kid again in the video!"
US-born, twin brothers 'Twinbeatz' entered the music scene as DJs/producers and quickly became known as one of the finest Bhangra DJ outfits across the globe. In 2018 they stepped into the world of singing and songwriting, taking their music careers in a new direction. The brothers have so far accumulated well over 125 million genuine views across all major music platforms, alongside over 240,000 subscribers on their YouTube channel!
You can follow me at Follow @rupinder_rainer