SimplyBhangra.com Top #Bhangra Songs 'August 2020'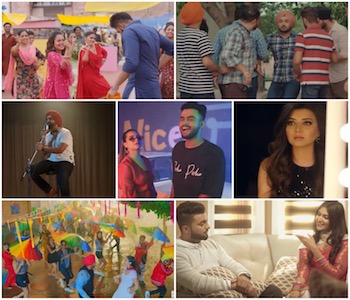 Every month we look back at the songs released in the past month so here are some of our top #Bhangra songs of August!
During the month of August there have been many releases of tracks with slow music compositions. However, I think many are still listening to Diljit's album G.O.A.T which undoubtedly is a great album.
One of the few upbeat tracks released in the month was 'Piche Piche' by Romey Maan featuring an artist who is currently releasing constantly and talked about in the industry Afsana Khan. The song was composed by Rokit Beats.
'Chote Chote Ghar' by Ranjit Bawa it a very inspiring track to those who want to reach their dreams. He illustrates how people even from poor backgrounds and are not well known but is willing to work hard non-stop to achieve its goals in life 'Ho chote chote ghar 'an vichon uthe aan, Aje bohat agge jaake hatange.'
Neha Kakkar and Parmish Verma have collaborated together for the first time for the track 'Diamond Da Challa.' Cannot really say during the wedding season for the near future but perfect for those couples that are thinking about getting married.
'Regret' by Ammy Virk illustrates how a girl is extremely upset and misses the one she loves. She really wants to know how he is keeping but does not have the strength to ask. The way she prays for him to be his life partner and keeps thinking about him shows how love can completely change as person. But eventually he realises her feelings for him.
Nimrat Khaira's recent track 'Lemme Check' illustrates a similar to story.
Other songs released during the month were 'Travel By Air' by Bobby Sandhu, 'Diamond Ring' by Aarsh Benipal, 'Kajla' by Tarsem Jassar, 'Radkan Te Madkan' by Rajvir Jawanda, 'Yaari Baliye' by Arry Sidhu ft Gurlej Akhtar, 'Saroor' by Manavgeet Gill and many more!