SimplyBhangra.com Top #Bhangra Songs 'September 2020'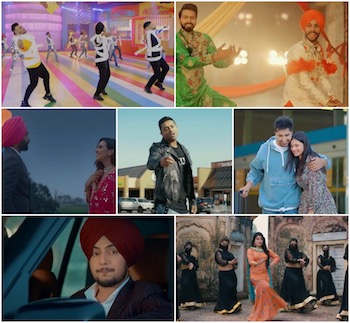 Every month we look back at the songs released in the past month so here are some of our top #Bhangra songs of September!
Who here listened to Jay Sean and Rishi Rich collaborations in their childhood. Well, great news... Jay Sean is back with his single 'Nakhre' featuring Kiranee and catchy music composition by Rishi Rich. After all these years Jay has been in the industry, you may have not guessed but it's true that it is the first time he has sung in Punjabi. Would you like to hear Jay sing more songs in Punjabi?
The Landers are slowly growing in the music industry by releasing tracks such as 'Fruit' and 'Morniyee' and their latest track 'Shopping De Daurey.' The track illustrates how a woman gets a sudden urge to go shopping as there is a sale however what does the women say in response? Well, listen to the track to find out.
Over the past few months there has not been many upbeat dancefloor music releases. However, DDS has released a track which will get you off your feet and get the urge to dance with 'Passe Hatja.'
Tarsem Jassar and Nimrat Khaira collaborate for the romantic track 'Sangdi Sangdi.' Many women are shy to express their feelings to their partner but pray to God they marry the one they love.
When you really love someone you do not think about expensive gifts, a big house and holidays? Jassie Gill's song 'Pyaar Mangdi' which features Happy Raikoti shows how a woman is just asking for him to love her without directly pointing this out. And as you have all heard love is something money can't buy.
Other songs released during the month were 'Jutti Kasur Di' by Kaur B, 'Debate' by Amar Sehmbi, 'Hawawan' by Nirvair Pannu, 'Brown Munde' by AP Dhillon, Gurinder Gill and Shinda Kahlon, 'Soorjan Wale' by Amrinder Gill, 'Run The Rhythm' by Shaan & Verinder and many more.