Jasmine Sandlas releases What's In A Name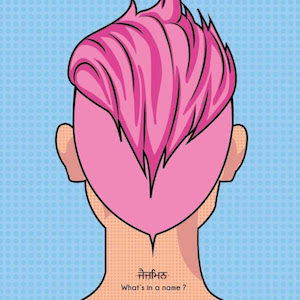 Jasmine Sandlas has released her much-awaited album entitled 'What's In A Name' where the music has been composed by Intense and Hark.
The album which consists of 8 tracks has given us something different to listen to from her previous upbeat dancefloor releases. The whole album is telling a story which from start to end tells a very deep love story of a girl and her feelings.
When a girl falls in love her feelings and wishes start to change. She starts to daydream. But at the same time is scared and wonders how he would react once he knows she loves him as he may not feel the same way towards her.
Is this love just a dream even though she hopes he will come to her so she can express her love?
However, the one thing that people fear is when they have to take separate paths as things don't work out. Suddenly they have this hate and they wished they never met. This feeling is awful as the girl becomes heartbroken and completely lost and lonely. Well it wouldn't just be for a girl, this feeling could also be for the man.
She thinks even though she has won hearts of many people she never received the love from her true love. This stage really destroys an individual mentally and emotionally therefore needs a break from everything. And after some time when she recovers from everything that happened in the past she wishes she never meets the one she loved and starts to grow again as an individual and thinks strong.
Take a listen to the whole album to understand this story.
Tracklist
Hanera
Bhaven Tu
Shadaiya
Barsaat
Bareek
Sone Di Chidiya
Beimaan
Zikar
You can follow me at Follow @rupinder_rainer