Pav Dharia Views on The Current Music Industry!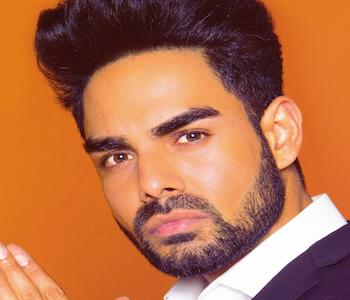 We got the chance to catch up with Pav Dharia and get his views on the current music industry.
Australian born multi-talented artist Pav Dharia has really made a mark in the industry with his unique music whether that's as a singer, lyricist, composer or director.
Always bringing something new and fresh is what people like to see and Pav does not fail in bringing this forward. I suppose this risk also make an artist more successful as they move away from the typical beats and lyrics.
Writing lyrics seems to be an important part of what you are as an artist, you definitely get a feeling that on tracks that you are really into the song and going through the motions when you are singing. Do you feel comfortable singing songs that you don't necessarily relate to, or had any input towards?
I would say no I don't feel comfortable. I don't enjoy singing lyrics written that I don't connect with. I guess this is probably why I haven't sung anything relating to guns for example, because they don't excite me or bring for me the kind of emotion that they do for some people.
Sad songs tend to bring forward some kind of an emotional reaction from me so even if a sad song is written by someone else I'll sing it. Same goes for songs that are cheeky or funny, I'm happy singing those even if written by someone else.
You've just been signed up to Simply Bhangra records and we've given you an unlimited budget for musicians, producers and One mega high budget video set anywhere in the world. Who would you choose to work with and where would you pick to shoot that video?
This scenario seems to be the perfect mix of anxiety for a musician!
I'd choose to work with my own team who I'm currently working with because their ideas are out of this world to begin with and always get shut down because of budget constraints. I'd get The Weeknd on board as well as Daddy Yanky (and me of course). I think that'd be a killer combo. I'd shoot in various places in South America.
Alongside being a supremely talented vocalist, you are also a song writer. For you personally what does the song writing process entail? Do you have to be on your own, or can you pick up a pen and write wherever you are?
Songwriting for me is a challenge as I'm very weak in it. My struggle is to overcome patterns of thinking of songs that prevent me from making anything unique. I usually end up starting a song with the same thought process and so I scrap most of my ideas.
I feel I work much better in a group or with another writer as it's easier for me to take an idea of someone else and piggy back it rather than an idea I come up with myself. So though I might be a good vocalist I'd say my writing is nowhere near as good as my ability to sing.
A lot of Bhangra artists/producers have had mainstream success with their distinct styles. Where do you see the industry in the next decade? Can a bhangra artist/producer still be at the top of his game without going mainstream?
I think you answered your own question. Success in music comes from having a unique style. Going mainstream just means giving in to creating music based on a formula or copying other people's style.
As soon as you do that your music loses its soul and then you are no longer a true musician.
Thank you Pav for your time and views and we wish you all the best with your future projects.
You can follow me at Follow @rupinder_rainer