Bally Sagoo Views on The Current Music Industry!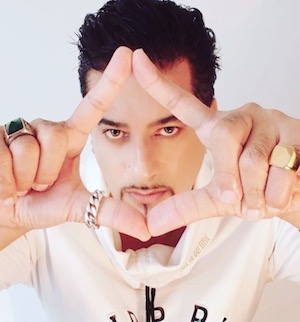 In the upcoming weeks, we will be asking Various Artists their views on the Music, Lyrics, Production that we are now listening to!
In recent times, the music industry has evolved with the main focus no longer being on the music itself, but how a artist/single/album is marketed to the general public. A product being unique, well written and attractive are key elements that will ensure it sells well to the general public, gains popularity and increase social media following.
Bally Sagoo is an artist that hasn't only work in the bhangra industry but also worked very closely with people in the Bollywood industry.
Bally loved the music released back in the 1980's and 1990's which got him experimenting with music and releasing revised version of tracks such as 'Dil Cheez,' 'Chura Liya' and who doesn't remember 'Laung Gawacha' where he created a mark in the industry. The way he reworked on those tracks was something extremely special and unique at the time as technology was not available and used as it is in this modern age.
We caught up with Bally to get his views on the current music industry.
Undoubtedly, you take great care in crafting your material and producing something original. Do you think sampling can be done well, as in Hip-Hop? Or are you simply against the laziness of that once-prevalent trend in Bhangra where producers would merely stick a dhol beat over a mainstream track?
Sampling some argue may be wrong or right. It can sometimes give a song a new lease of life. It's a creative way to twist an existing piece of music and create something new. In Hip Hop sampling goes way back to the early 80's. If an artist uses a sample and is re-creating something unique then kool... as long as it's credited correctly.
A sample used is only as good as the person using it and crafting it to make their sound dope. In the early days, I recorded and released my own 'loop volume sample albums' called 'SAGLOOPS'. These I especially created to help producers who were desperately seeking clean recorded Desi loops for their own productions.
Dhol loops sampled from songs, chucked on top of other tracks, can sound messy and tacky in my opinion due to their key, eq and the dhol frequencies. Which is the mistake many of today's producers do.
If possible, in my opinion getting an actually good 'live' Dhol player is always is wiser choice for a much cleaner sound.
Do you think that working with several other producers on an album restricts your artistic freedom as compared to say working on your own album? And have you ever had to compromise when in a collaboration?
I've not collaborated with other producers as I have always worked alone on my albums and get the result I want. If a singer wants to use several producers on their own project then that's up to them.
Your music is very experimental, channelling all those wide-ranging influences. Are you therefore ever apprehensive over how critics might respond? What about Asian fans who tend to usually gravitate towards the more common Urban-Desi fusion?
I have made over 40 albums. I have and will always be experimental. My track record speaks for itself. My thought process has always been the same. I enjoy what I do, put in my best efforts and keep pushing the boundaries as well as myself.
If I like the sound of what I'm producing then I hope that my audience will like it too! :)
Leave your comments below!
You can follow me at Follow @rupinder_rainer