23 Glorious Years of Sunidhi Chauhan (10 Iconic Songs by the Versatile Singer)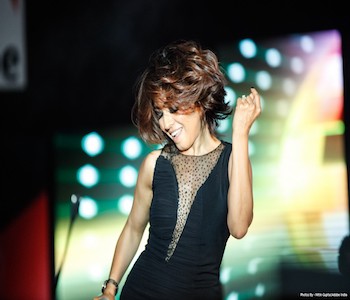 The most versatile singer of the industry 'Sunidhi Chauhan' needs no introduction, her sweet and mesmerizing voice is undoubtedly very different.
She is a songstress who has countless contribution towards Bengali, Kannada, Malayalam, Marathi, Tamil, Telugu, Punjabi and Hindi music.
She can fit herself comfortably to sing songs of all genres. In honor of her 23 years in Bollywood music industry let's look back at some of her best songs.
Woh Kaun Hai - 'Shaadi Ka Laddoo' (2004)
This song showcases Sunidhi Chauhan's ability to change her tonal quality with such ease and charisma. Vishal-Shekhar's composition helps in the emotional effect of the song by never adding a single hard beat and letting Chauhan's vocal melody float over their soft and creamy harmony.
Le Chale - 'My Brother Nikhil' (2005)
The song is a true reflection of what My Brother Nikhil is all about: soul, passion and hope. Amitabh Varma's words create an aural masterpiece. Chauhan brought out a new facet to her singing with this track. Her honeyed voice suits perfectly with Viveck Philip's music. It's easily one of the best songs of her career.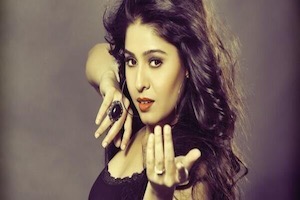 Beedi – 'Omkara' (2006)
Chauhan has uttered each and every word of this track with absolute relish and has lent the right amount of rusticity and raunchiness to this boisterous mass song. The wistful mood of the song does full justice to the amazing strength of Chauhan's vocals. She is ably assisted by Sukhwinder Singh in the song composed by Vishal Bhardwaj and written by Gulzar.
Yaaram - Ek Thi Daayan (2013)
The lyrics by Gulzar, crooned by Sunidhi Chauhan and Clinton Cerejo, weave magic. It starts with an unplugged feel with guitar strums and the soulful voice of Chauhan, as one gets involved in the song, there and then Gulzar captivates the listener's mind with some very simple yet extraordinary words that instantly connects.
Kamli - 'Dhoom:3 (2013)
Chauhan's vocals pack loads of attitude and vibrancy to this powerful and energetic composition by Pritam. She won the Dadasaheb Phalke Award for best singer female for this song. This award was yet another feather in her already very well decorated cap.
Tu Kuja – 'Highway' (2014)
There are some classics that can only be remembered and never repeated. It is a song which will bring a tear every time, because of all the pain in Chauhan's expressive voice. She does full justice to A R Rahman's brilliant music.
Tere Liye – 'Fitoor' (2016)
Chauhan is at her soulful best in this track. The talented singer has not done anything out of the world but it is the simplicity of her vocal abilities that has taken this song to another level.
Darkhaast - 'Shivaay' (2016)
Darkhaast is all about love and passion and will surely melt your heart. The song has been soulfully crooned by Sunidhi Chauhan and Arijit Singh. Composed by Mithoon, the beautiful lyrics of the song are written by Sayeed Quadri. This soft romantic number will surely touch your heart.
Manwaa - October (2018)
Sunidhi Chauhan's voice provides right amount of gravitas that is required for this beautiful composition by Shantanu Moitra. The lyrics by Swanand Kirkire is a poetic treasure at its best.
Lae Dooba - Aiyaary (2018)
Chauhan Chauhan's voice croons hauntingly and this song evokes a range of deep emotions. Composed by Rochak Kohli with Asees Kaur bringing on additional vocals, 'Lae Dooba' is beautifully worded by Manoj Muntashir as it brings on the essence of love and romance quite beautifully.
There are only a few playback singers in Bollywood who have made their way into people۪'s hearts with their versatility and the astounding tone of their voices. One of them, without a speck of doubt, is Sunidhi Chauhan. She is one of the legends of Indian music and unarguably one of most versatile and talented singers in Bollywood history.
Apart from congratulating the songstress for completing 23 years in Bollywood, SimplyBhangra wishes her congratulations on this milestone. Well-wishers and her fans will hope that the much loved voice of India stays immortal and continues exploring various dimensions of music.
You can follow me at Follow @Laura_Sunidhi5