Jazzy B - Ajj Singh Garjega (Kesari)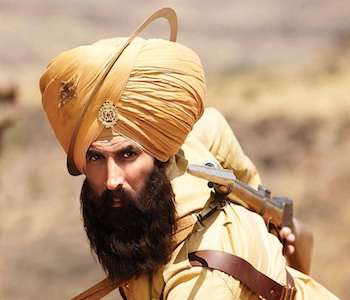 A beating heart with pride & power! Presenting "Ajj Singh Garjega" from Kesari sung by Jazzy B.
Song name - Ajj Singh Garjega
Singer - Jazzy B
Music Director - Chirrantan Bhatt
Lyrics - Kunwar Juneja
Arranged & Programmed by Pritesh Mehta
Tumbi and Strokes - Tapas Roy
Background Vocals - Sanjeet Thomas, Sudhanshu Shome, Rakesh Deol, Aman Khan
Kesari is an upcoming Indian war film starring Akshay Kumar and Parineeti Chopra in the lead roles and directed by Anurag Singh. It tells the story of Havildar Ishar Singh who participates in the Battle of Saragarhi (in which an army of 21 Sikhs fought against 10,000 Afghans in 1897). The film is scheduled for release on March 21, 2019.
You can follow me at Follow @rupinder_rainer