Jovan Catches Up with Intense!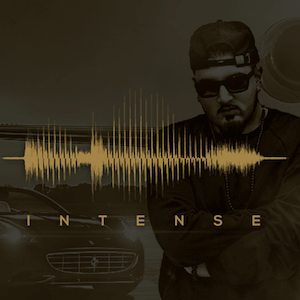 Intense lit up the Punjabi music industry and may easily have been the top producer in the industry.
Not only producing hit after hit but doing it with various artists from Jasmine Sandlas to Sidhu Moosewala who are 2 of the biggest names in the industry right now.
Jovan asked Intense what his favourite track he released in 2018 was, he responded with "Jatta by Bunny Gill on my Exhale album was my favourite track of the year". This was very surprising to me as he had some huge tracks this year including 'Sip Sip' with Jasmine Sandlas and various songs with Sidhu Moosewala including 'Dark Love' and 'Famous' just to name a couple.
"My favourite tracks of 2018 would have to include all the tracks from the PBX1 album with Sidhu Moosewala, Veet Baljit - Neumann, Rim VS Jhanjar - Karan Aujla, Toronto - Jass Manak and Vaaj - Deep Jandu".
I also asked Intense what he could look forward to in the near future "You can expect the same things I did in the past 2 years, light this industry up!
The latest album by Intense entitled "Exhale" featuring some of the biggest stars in the music industry today, have a listen below!