Bups Saggu's Year and Future Plans!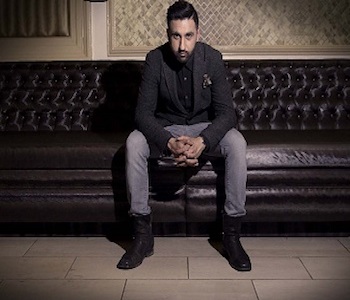 SimplyBhangra continues to liaise with artists and ask them what they have planned for us in 2019, so lets start with Bups Saggu!
Currently one of the top UK DJ's and music producers Bups Saggu has had a quiet 2018 in terms of releasing singles. So, you must be wondering with hit tracks such as 'Drama Queen,' 'Punjabi Hurr' and 'Faaltu' where has he been? Alongside his busy schedule with DJing, he has not forgotten about his music. He has been planning ahead and I can tell you for sure in 2019 you will hear his name more frequently.
Well, why is this? Rupinder Rainer catches up with Bups and check out what he had to say!
How has your journey been in 2018?
My journey in 2018 has been different to most years. This year has mainly been a year of reflection of my music and where I want to take my vision in the future. The live shows have been yet again non-stop in the UK and around the globe which is always a blessing as I get to do what I love to do on a regular basis!
What did you release and how do you feel about the response you received from your fans?
I only released one official single 'Hor Ni Peeni' (which did exceptionally well) in addition to four mixes (only upon fan request) which also did surprisingly well considering I started doing mixes when I was 13 years old and is where I began DJing pretty much. The response for my music, with God's grace and fan love, have always been positive whether its Desi or Urban Desi, I'm quite lucky in that respect.
How would you say you have grown over the years?
I have matured (musically speaking lol) a fair bit over the years hence following my mast mix in June I made the decision to finally take a break and work on my craft and spend time with my family and friends, something I haven't done with ease over the years. During this time, I made a choice to reflect on my music thus far, where I want to focus my music in the future.
I then decided that doing mashups, however much fun it is, it's not for me as that was something I did many moons ago and secondly there is a saturated market on endless individuals doing exactly the same thing with a few front runners. Me, Bups Saggu, is the music producer and DJ, who is known to drop bangers, is what I am going to do on a frequent basis but this time for myself.
How has the industry changed?
I have been answering this question for many years, the real answer is the industry is forever changing and over the last few years has come round in a circle with mixes and mashups and more Desi Hip Hop than ever. I mentioned before I did at a young age and even going back 15 to 20 years artists did with official releases by taking mainstream beats/samples and merging Punjabi vocals, this seems to be the trend now, which will change again in the future as time goes by.
Music production and releases have become accessible even to the bedroom DJ via many platforms, primarily YouTube and SoundCloud, which bares the question to some if labels even needed now. Time is moving fast and so is music and the sheer number of releases a week are immense even I can't keep up.
On the flip side... this is also a good thing as to stand tall and out from the rest you got to be different but consistently. Lets see how this changes in the years to come...
What have you got coming in the year ahead in terms of music and mixes?
I have a lot coming out in 2019 and beyond. As I mentioned I decided to spend a good amount of time in the studio building up a catalogue of songs which I haven't done in a long time ...and I've thoroughly enjoyed it, so much that I believe I have enough content for 3 years!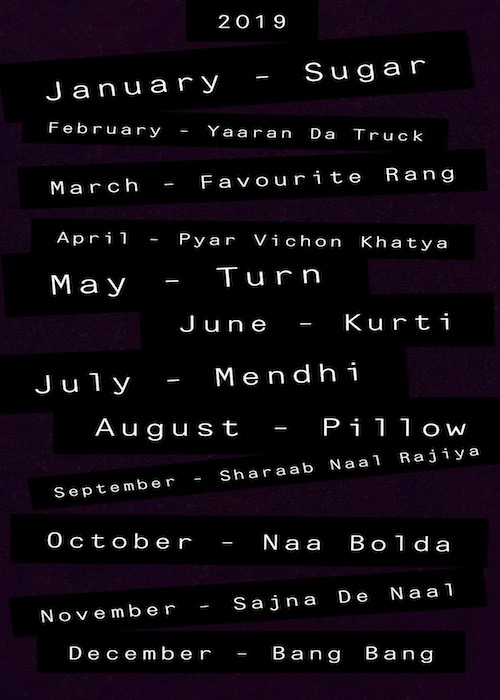 I am very excited about January as it would mark a new focus for me and aim! I want to see how far I can take the new genre I am putting out there (folk n bass), some dope live mixes and as well as original songs. I am aiming for 12 tracks in 12 months so hopefully I can keep you guys entertained and on your toes for many years to come!
Watch out for SUGAR releasing January 2019, More Information Coming Soon! Meantime watch Badnam German | Bups Saggu | Mankirt Aulakh | EO | Imran Khan | Mist | Mo Stack | Punjabi Remix 2018 below!
You can follow me at Follow @rupinder_rainer