Tommy Sandhu returns with weekly podcast 'The Brownload'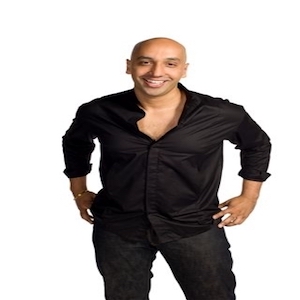 Tommy Sandhu is set to return with a brand new weekly podcast titled 'The Brown Load' alongside Sony Music India! We speak to him exclusively!
Tommy Sandhu return to the airwaves in the form of a weekly podcast - SimplyBhangra.com spoke to him exclusively to find out all the details below
"Yes its true! - Sony Music India presents "Tommy's Brownload". We got together with Sony after they heard I was looking to do a podcast through the grapevine. They said 'Why dont we do it together?!' and I instantly knew it was a great idea!
It really is massively exciting for so many reasons! Firstly its great to be back... Ive been offered a number of positions at various radio stations over the past year, but they didnt feel 100% right for me. Ive been waiting for the opportunity that excited me and where I knew I could do my thing!
The beauty of this podcast is that we'll be recording it from the heart of every Desi home: the kitchen! It'll be me alongside my two comedy side kicks Sach & Kej. Talking about everything and anything in our own random style and fashion... desi & non-desi with all the bakwaas I'm known for - including parody songs!
Teaming up with Sony will give us access to big names in music and film. Not only that – and this is so amazing as it's a game changer for podcasts - Sony are allowing us to include any of their music from the Sony music India vault! To have commercial music on a Podcast is unprecedented! We'll get to play huge bangers from artists like Badshah as well as classic Bollywood soundtracks like 'Kuch Kuch Hota Hai' & 'Kal Ho Na Ho'
I can't wait to get rolling and wanna thank everyone for showing the same amount of excitement and anticipation about this as me!
Oh and just a little note for any Desi folk ... I know you're wondering: YES, the Podcast is FREE! You'll be able to download it and listen to it anywhere in the world!"
Tommy's 'Brown Load' will be available soon on all leading podcast outlets inlcuding iTunes & Spotify!
You can follow me at Follow @sukh_simplyb