Trending Bhangra, Punjabi News Week Ending 1st December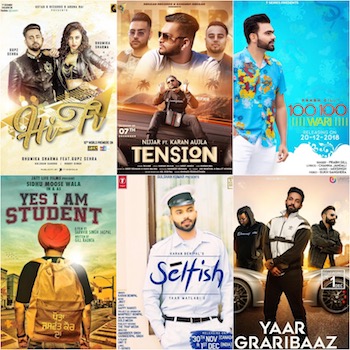 Every week we at SimplyBhangra.com will be bringing to you the latest news which is trending online!
We start this week by announcing Gups Sehra first duet track feat Bhumika Sharma on the 10th December. We've heard him sing amazing songs how do you think his duet will be?
Prabh Gill is all set to release his new single named 100 100 wari, on the 20th December via T- Series.
Moosewala the main man in the Bhangra music scene right now is doing extremely well with all his songs. He announced early last week on Instagram his upcoming single, 'Yes I am Student'. The release date is anytime in 2019, but we think it'll be by spring latest.
Karan Benipal releases his song Selfish, the song has had two release dates Canada being 30th Nov and 1st Dec for India. The lyrics have been penned by Happy Raikoti. What do you think about the song?
Nijjar has announced his debut track named Tension on the 7th December. The song itself features Karan Aujla. With the music being done by Deep Jandu and shot by Rupan Ban.
Lastly we have Dilpreet Dhillon who released his new single Yaar Garibaaz. He has done a lot of online promotions for this song with the support of his wife! Who's heard the song and what do you think of it?
So no film announcements this week but what song are you feeling?