Trending Bhangra, Punjabi News Week Ending 24th November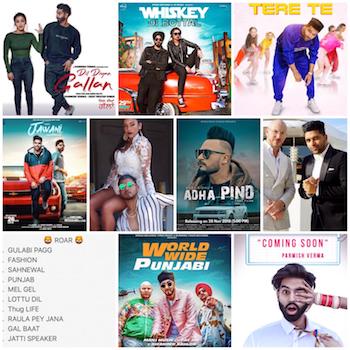 Every week we at SimplyBhangra.com
will be bringing to you the latest news which is trending online!
Parmish also announced a poster named 'coming soon' he hasn't revealed anything, but in fact has interacted the audience by asking them what they think the song is about. We at simply Bhangra thing the song is about a husband and wife! Let's see if we get our prediction right!
We start this week by announcing Parmish Verma's upcoming film Dil Diyan Gallan, which is releasing on the 10th May! Parmish has been spotted recently in London shooting for this film alongside the actress Waqima Gabbi, the films seems like it's going to be a RomCom the rest time will tell.
Guru Randhawa also announced his new single named Tere te, so far we've only seen the poster and the music release date will be announced later. His social media posts all state coming soon! We are eagerly waiting for the next single since he's singles so far have been hit after hit!
If you don't know! You now know but Guru revealed very big news! News which has got us at Simply Bhangra hyped! He announced that he has paired with Pitbull! Yes you've read that right! The unannounced song is releasing in 2019, we are yet to wait for Pitball to announce this on social media.
Gurj sidhu is about to release his latest song Adha Pind on the 28th November. The video has been shot in Toronto and is directed by the one and only Sukh Sandhu.
Guri announced on his birthday the poster of his new single named Jawani the song is releasing on the 26th November. The music is by Deep Jandu so we all
Know this song is going to be a hit.
We are ending this week with the news of Manj announcing his song featuring in the a Hollywood film Tiger the movie, the song is called World Wide Punjabi and what a way to let the audience world wide know about us Punjabi's!
Which song / film are you looking forward too?