Top Best Punjabi Bhangra Songs For Your Party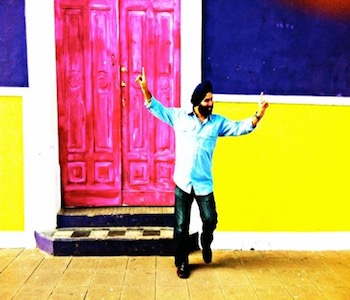 Whether you are attending a wedding or dance party, bhangra songs can put you in the right mood. These songs not only lift your spirits but move you to your feet and instantly make everyone jolly.
So, for your ultimate party, we have made a playlist of the top best Punjabi bhangra songs for your party. Along with dancing, you can also buy Malamaal Lottery tickets to enhance the fun.
Brown Munde
Brown Munde by AP Dhillon has taken the internet by a storm. From Punjabis to people from western countries, everyone has been grooving to the sick beats of the song.
While the song may not look like your typical bhangra song, it is perfect for testing your new bhangra moves. You can try something new, and you won't be surprised!
Sadi Gali
Sadi Gali from 'Tanu Weds Manu' is the ultimate party song. Hearing only the first few beats can make your body move. It is widely popular among people of all ages.
If you are ready to dance your heart out, this song is for you. Just remember to warn the people around because you might just be breaking the dance floor!
Ishq Tera Tadpye
A true 90s kid knows just how enthralling Ishq Tera Tadpaye by Ikka Singh is. The song has been ruling the throne of Punjabi bhangra songs for a very long time. As far as we see, there is no dethroning it.
The song has even been remixed by some of the new artists. While playing this song, be ready to scream 'oh ho ho ho' from the top of your lungs and dancing your heart out.
Tunak Tunak Tun
The 90s were genuinely magical as they gave us so many songs we can never get over. Tunak Tunak Tun by Daler Mehendi is one of such songs. Daler Mehendi is one of the best Punjab has to offer. He has been known for releasing the best of bhangra music.
Putting on the video along with the song will only double the fun. So, make sure you add this to your ultimate bhangra playlist. You can also check out the other songs by Daler Mehendi. They often tend to remind you of your childhood and make you dance crazy.
Sauda Khara Khara
Sauda Khara Khara is another song that deserves a place in your bhangra playlist. From the movie 'Good Newwz', the song has made its way to become people's favourite.
The beats and the rhythm of the song can get anyone to move. If there are people who refuse to dance around you, then you should definitely play this song!
London Thumakda
If you've seen Kangana Ranaut dance to this song, you probably know just how fun the music is. The song really brings out the best of the dance moves that you know.
Moreover, this is a great song to spice up a dull party. Surely, no one can remain sitting while London Thumakda plays. You can use YouTube or other platforms to stream the song.
Lamberghini
Lamberghini by The Doorbeen is one of the most popular songs of 2018-2020. You can hear the song playing everywhere, no matter which wedding you go to.
The song is not only fit for a bhangra party but also playing in the car. It can make you groove to its lyrics and beats. You will find yourself losing all your stress and worries as the song plays.
Morni Banke
Be it the older version of the song or the newer version, you will find yourself enjoying it the same. You can either copy the same steps of Ayushmann Khurrana or make your own. From your friends to family, everyone will be singing along and dancing.
The song truly brings everyone together and eases up any worries that you might have. The best thing about the song is the fact that you can enjoy it both alone and with everyone.
Suit Suit Karda
Suit Suit Karda is one of the most played songs of the last three years. The tunes can get stuck in your head and make you dance anywhere at any time. If you want a song you can never get tired of, then this song is perfect for you.
You can also get those Punjabi Patiala suits out to match the vibe of the song. You will not regret playing it anywhere you go as it is quite popular.
Conclusion
Besides these, there are many other songs such as 'Gur Nalo Ishq Mitha' and 'Lehanga'. However, these are the best you can get that cannot be replaced.
There is a reason why these songs are the best, and you will find the reason out the moment you dance to them. Now, you have the perfect playlist for your bhangra party. Happy dancing and grooving!
Image Credits: Pixabay