Some High-Quality Punjabi and Indian Movies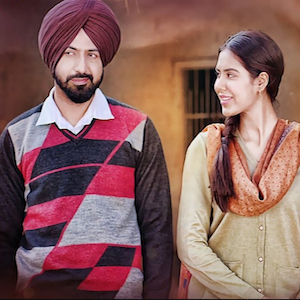 There's no doubt that Punjabi and Indian movies bring high-quality entertainment. That's why so many are produced each year which is added to the heap of movies produced throughout the years.
In the sea of movies, you'll find lots of titles that you'll like, but there are some movies that stand out from others. In that regard, here are some high-quality movies that you need to watch:
Jannat
This movie was released back in 2008, but don't let its age fool you. Jannat is a great movie. It follows the story of Arjun, a street-smart man that tries to win over Zoya, a girl he's fallen in love with. To do so, he needs to become rich and that's why he decides to step up his game. Instead of being a small-time card player, he evolves into a bookie and then a runner in the mafia. His dealings soon get the attention of the police and he must choose to either continue his career or marry Zoya, the love of his life.
The thing about most card games today is that they are available online. Most of them are casino games which means that casino fans can enjoy them with just a few clicks. Sites like Netbet and others offer plenty of variants of poker, blackjack, roulette, and slots. The main thing about these kinds of games is to enjoy them responsibly.
Surkhi Bindi
Surkhi Bindi is another drama film that delivers on its promise of quality entertainment. This movie follows the story of Raano, a young woman that decides to migrate to Canada. Unfortunately, destiny won't let her fulfill her plan as she's forced to marry Sukha. She opens a beauty parlor with her husband and all kinds of things happen in the family as she struggles with her desire to be a good wife and fulfill her dreams. Despite being a drama movie, Surkhi Bindi provides a story from the everyday lives of people which is why it's easy to relate to it. Gurnham Bullar stars as Sukha and Raano is played by Sargun Mehta.
Jora 10 Numbaria
Unlike the previous 2 films, this one is a crime movie that also provides a good storyline. Jora 10 Numbaria follows the story of Jora. He's a troubled and traumatized young man who has no faith in the justice system. His experiences leave a mark on him and that's why he decides to take justice into his own hands instead of leaving it to the corrupt justice department. He becomes a gangster. And is quite successful at it. Deep Sidhu plays the role of Jora. Other notable roles include Dharmendra, Mukul Dev, Mukesh Tiwari, and others. All in all, Jora 10 Numbaria features an excellent cast that helps the director Amardeep Singh Gill deliver a great movie.
Goreyan Nu Daffa Karo
This romantic comedy shifts cultural boundaries to bring together 2 lovebirds. Kala is a village boy from Punjab in India and he's smitten by Aleesha an Indo-Canadian girl. As both sides struggle to go through the cultural hurdles of both countries all kinds of funny situations develop making Goreyan Nu Daffa Karo a comedy that's worth your time. The film stars Amrinder Gill, Yograj Singh, Amrit Maghera, Binnu Dhillon, and others.
All things considered, these movies will keep you entertained. After you've watched them all, then you'll be looking for more. But you don't need to worry as both Punjabi and Indian cinema offer lots of high-quality movies that you can watch alone or with friends. So, pick one or several, and enjoy them to their end.