Could Bhangra Take Over the World?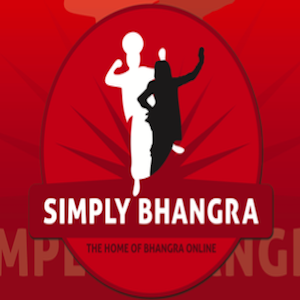 Could Bhangra Take Over the World?
Every year, the world's music scene seems to get more diverse. 2018 saw a rise in Latin American-inspired reggaeton, while 2021 kicked off with sea shanties coming back into fashion and into the Top 40. Bhangra has also found its own appeal for international audiences and has made an impact on the entertainment scene. The use of Punjabi music has seen a rise and it looks like bhangra will continue to grow in popularity. But how popular is bhangra outside India – and what else has been taken from Indian culture and been so readily adopted?
Bhangra's Growing Popularity
Bhangra's popularity has soared since the inception of social media. Streaming and video platforms – which leads to more bhangra videos being released - mean that people who previously had no idea about Punjabi music were able to engage with it. This aspect of Indian culture has found its way across the world. Bhangra remains the most recognizable form of dance from India, with musical Bollywood films helping show the world where the music and dance come from and how it connects to Indian culture.
The UK hosts the Bhangra Showdown, the most prolific bhangra competition – and has even helped bring the spirit of the dance style to the 2012 London Olympics closing ceremony. There have also been competitions held by universities for cash prizes. In the USA, collegiate bhangra teams began to form beginning with Georgetown University's 1993 team. Since then, the nationwide collegiate bhangra tournament continues to grow. Teams have been known to practice for three or four days a week for at least an hour a day, showing its popularity in America.
Bhangra has been sampled many times in music. Perhaps most notably – and surprisingly for many – is the sampling in Britney Spears's 2003 hit single Toxic. The song Tere Mere Beech Mein's riff was repurposed for the pop classic, helping secure Spears as one of the catchiest singers of the 2000s. Yet, many wouldn't be able to tell that the music was sampled – which helps show just how prevalent the spread of music from one culture to another can be.
MIA's 2007 song Bamboo Banga sampled Kaattukuyilu by S. P. Balasubrahmanyam and K. J. Yesudas (1991) as well as Roadrunner by Jonathan Richman (1976). This shows how easy it is to blend different musical styles together to create new genres and new listening experiences. This ability is probably why music from other cultures becomes so popular internationally. Music fans are constantly striving for that new sound and bhangra, to many in the west, represents this.
Indian Culture Goes Global
But it's not just bhangra music that has been popular in India and then gained new popularity in the west and beyond. Indian entertainment has traversed the globe from music to film, gaming to entertainment. Whether this is something from India becoming popular in the UK and USA, or something that has been watered down from its initial Indian roots, it has been adopted widely.
For example, it is estimated that the Indian gaming market is expected to generate revenues of around $1.6 million by 2023 according to Live Mint, so it would be surprising if games made in India didn't become popular across the rest of the world. Single-player 2D strategy game Gamedev Beatdown attests to this growing popularity as people have been downloading it from Steam since January 2020.
Moreover, traditional card games such as Teen Patti and Jhandj Munda are often featured alongside other popular Western table games. For example, Online providers like Betway offers a live version of Teen Patti much like the live version of their poker and roulette games – which allow players to see the dealer in front of them to create a more immersive experience. This inclusion is becoming a standard expectation on casino sites which proves how popular the game is throughout the world.
In terms of more traditional Indian games, chess also originated in India in the 6th Century. The game was brought back into pop culture when 2021 saw The Queen's Gambit take the world by storm on Netflix. The series racked up 62 million households worth of viewers within 28 days, and, while the roots may have been obscured over time, the show's popularity stems from a game that suffused Indian culture.
On the subject of Indian-inspired entertainment, Bollywood films aren't only popular in India, either. According to Visit Britain, several Bollywood films were produced in the UK. For instance, 1995's Dilwale Dulhania Le Jayenge, 2007's Namastey London which brings a Punjabi factor to the UK capital, and 2012's Jab Tak Hai Jaan were all shot in London and the UK. For Bollywood films to be produced in the UK, rather than waiting for distribution from elsewhere, demonstrates the demand for and popularity of the genre.
The popularity of not only Bhangra and Punjabi music, but Indian games and entertainment, in the rest of the world will continue to grow. Our interconnected globalized nature helps us to share our passions with those who live hundreds of miles away. With a growing fanbase for Punjabi music, all it will take is one extremely popular song and the airwaves will be full of the sounds of bhangra.
You can follow me at Follow @rupinder_rainer