Music Beats With Bups Saggu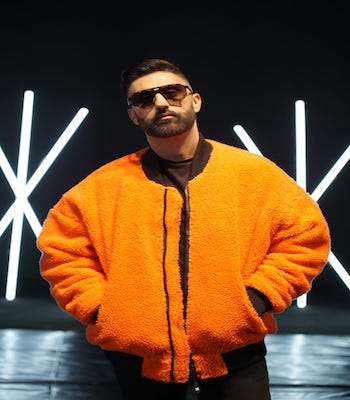 DJ and Music Producer Bups Saggu has been in the scene for many many years whose experience has led him into providing great memorable services in the wedding scene through DJ'ing.
Getting people on the dancefloor is not a piece of cake however Bups experience has proved that your special occasion will be a day you will never forget!
Not just that, he has worked with top international singers and produced hit singles such as 'Turn' and 'Favourite Rang' and been releasing remixes of well-known songs like 'Jugni' and 'Gal Dil Di.'
Many have stressed the fact that singers are versatile and can sing different genres of songs. But has anyone talked about a versatile music composer? When you listen to a song produced by Bups you will see he doesn't always have that standard composition where people can easily guess it's one of his tracks. He provides something new and fresh each time. So where does he get these ideas from? How does he make these fresh beats which then become a hit?
Well, we all know 2020 has not been the same. Just like many other industries the music, events and wedding industry have also suffered throughout the pandemic.
But this didn't hold Bups back. He took this in a positive way and thought how could his time be used wisely.
If you are interested in making music but not confident on how to make certain types of beats or would like to get a better understanding then you should check out what Bups has recently started working on.
He has been uploading tutorials on his social media pages and YouTube showing how to make different beats in detail. To layer different sounds on top of each other might sound like an easy task but how does it sound to the ear? Having several sounds and making sure it its used in the right place and the right time and duration requires a lot of experience and understanding.
Make sure you check them out!