Karan Dhariwal - Karta Azaad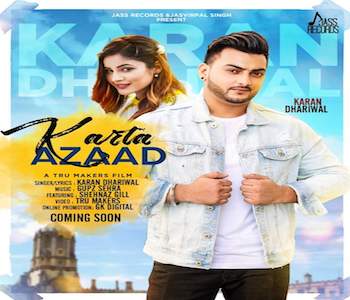 Jass Records presents a fresh singing talent, Karan Dhariwal with single track 'Karta Azaad'.
Passionate about singing since childhood, Karan never compromised with what he always had dreamt to be. He has come a way along to get himself launched in this music world. He has years of practice in music.
Karan came into limelight when he along with his friends, used to share his singing videos on Social Media and people in actual appreciated his singing.
Producing a few tracks on its own he kept on putting efforts keeping his passion for singing alive.
Karan is a good writer as well. A few of the songs written by him are recorded by other singers as well.
Karta Azaad' is next step to his singing career, that will reach a wider audience being launched by major brand label Jass Records.
Karan marks this track as long-awaited project that he had been working to get into music world professionally and passionately. Talking about 'Karta Azaad' he says "I have always been encouraged by my family and friends who acknowledged my passion in music and supported me in every aspect. All are thrilled and excited about my advance step into the music world.
The single has been penned by Karan himself, while the music has been produced by Gupz Sehra, one of the well-known music director in the industry. The track is produced by Jasvirpal Singh while music video is directed by Tru Makers.
We are sure track will excite his existing fans and will help to find new fans for him as well.