Harry S Sandhu Ft Binnie Marwa - Peeni Chhad De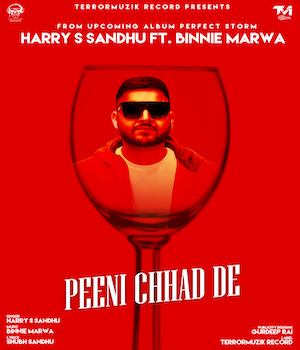 Terrormuzik Record Presents Peeni Chhad De by Harry S Sandhu featuring Music by Binnie Marwa, while the lyrics are penned by Shubh Sandhu From The Upcoming Album "Perfect Storm".
Harry s Sandhu known for "Freshy" brought to you an entertaining Bhangra track now brings a collaboration with a talented producer Binnie Marwa. This song that will bring a smile to your face and have you entertained with the catchy lyrics.
You can follow me at Follow @rupinder_rainer