Catching Up with Sania Salan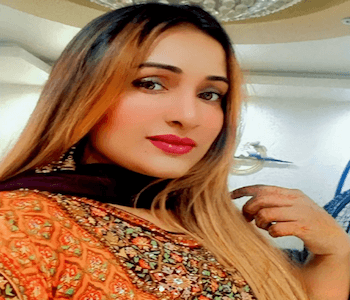 Sania Salan brings you a brand new banger in the form of 'Shaq' - bringing together her own special blend of Punjabi flavas. We caught up with her to talk about the release and more!
For those that don't know, could you please introduce yourself and tell us a bit about yourself? How did you get all into the music business?
I'm Sania and I'm a Punjabi singer based in the UK. I've always been passionate about singing and performing. Staying at home during the lockdown period gave me the opportunity to hone my skill and to share it with my family. This slowly developed into an idea of recording my own song and here I am!
We hear you have a new music releasing tell us more about this?
I have a number of tracks lined up for release which I'm very excited to share with my audience. My new track "Shaq" is releasing soon. Without giving away too much, I'll say that it's a beautiful song that explores the relationship of a couple and their little disagreements. Hopefully everyone will like it.

Coming onto your music, what other styles would you like to try and with which artists do you think would you like to work with?
I would love to experiment and try different styles of music because I don't want to limit myself to only one style. When it comes to artists, I haven't given it much thought because there are so many talented artists, old and new, that I'd love to collaborate with. But, if i were to choose one, I'd be delighted to work with B Praak, one of my favourites.
Do you think it is essential to re-invent yourself on every release, as nowadays most producers tend to stick with there tried and tested methods, which keeps originality to the minimum?
I firmly believe that's it's very important to evolve and to keep experimenting with one's art. Especially these days when everyone is looking for that one hit formula. Personally, I make sure to come up with new ideas each time and I never settle for less when it comes to my music. Art is always evolving and so should the artist.
How important do you think the websites such as Youtube, Facebook and online marketing are in the development of new artists?
Platforms such as YouTube, Instagram, etc are very important to reach the audiences worldwide; one simply cannot do without it. But it also opens you up to a lot of unnecessary criticism. So as long as you don't pay attention to that and keep working on your art, the internet is a great way to connect with the listeners.
Before we conclude this interview, is there anything you wish to say to the readers of SimplyBhangra.com?
Me and my team appreciate the overwhelming response to my first track 'Ranjhna' and I'd like to say that new music is coming your way so stay tuned! Keep doing what you love
You can follow Us at Follow @Simply_Bhangra