Catching Up with Tav Bains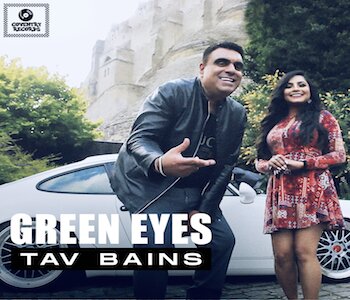 We caught up with Tav Bains, check out what he had to say!
Welcome! What or who influenced your early passions and interests?
Thank you for interviewing me on Simply Bhangra, I would like to thank all my fans, family, friends, and God for supporting my song Green Eyes and helping it to get to number 5 in the world iTunes downloads chart.
Being born in Coventry, West Midlands UK, I listened to bhangra music from a young age, I listened to The Safri Boys, Taz Stereo Nation (Johnny Zee), Apna Sangeet, Apache Indian, Punjabi MC and many more. Little did I know destiny would surround me by these stars who I now proudly call my friends.
My parents were both born in India, as a child, Punjabi was and still is spoken at home and the family holidays were always trips to India 90% of the time.
From a young age of 5 I was always singing, mainly Punjabi or Hindi songs and then of course I started watching Bollywood films. They inspired me to write and sing my own songs.
In order to be successful, what skills do you need to have?
I truly believe to be successful you need to keep positive and believe in yourself and God, it's all in his hands, he has already written everyone's story from birth.
A close friend of mine Apna Bhajan, founder of Apna Sangeet and as well as other friends, told me that I had a talent. I was too concerned with what people thought and how they would take it if I put a song out. He asked me if singing made me happy. I said yes and he said you do what makes you happy because no one else will put a smile on your face.
So having positive people around you always helps, especially being friends with experienced people in the industry is a heaven sent bonus.
Keeping up with the latest music trends is hard. What is on your current playlist?
Most certainly is hard keeping up with latest music trends, my playlist always varies as so much music is always being put out.
Currently though I have got Diljit Dosanjh and the one and only Sidhu Moosewala on repeat! Moosewala is a legend, he certainly changed the game in bhangra music, his death is such a huge loss to the music industry, and he will never be forgotten.
Moving on to your release Green Eyes, tell us a little bit about this?
It's been a magical and surreal experience, looking back to the song hitting number 5 in the world download charts on iTunes, making a dancefloor remix of the song and a music video, then doing radio interviews, getting views and positive comments on YouTube and so on.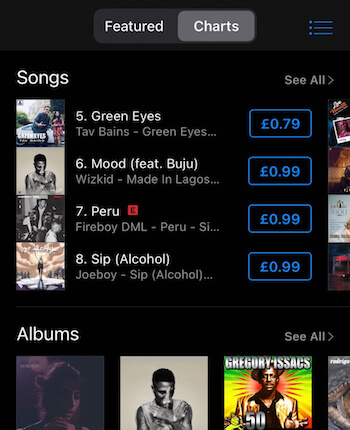 It was just a few months earlier that I was sitting in my bedroom putting pen to paper and writing this song then recording it at Planet studios. That was such a highlight walking into Planet Studios, the studio of legends. I remember seeing music memorabilia of all legendary artists that have recorded there such as Nusrat Fateh Ali Khan, B21, Sukshinder Shinda, Jazzy B, Taz Stereo Nation the list is endless and now me Tav Bains about to use the same studio I was thinking is this really happening? It made me believe more in myself and encouraged me to put a nice song together.
Most Artists these days tend to stick with their one 'successful tried and tested production'. What is different with your production team and will we see better?
Musically I like to keep on moving and try different things, I want my music to relate to people and to make them feel good. My production team keep it real with me, they keep on top of trends they advise me of what is popping but at the end of the day I can only be me Tav Bains so the music has to be me and not an alter ego.
My team are top tier! Tom at Planet studios has ensured to get the best out of my vocals then Raxx the music director does all the production side. My sister Sunney Money has the most important role to play as she gets the snacks in for everybody ha-ha. The team are honest with me and very creative, so I know I am in good hands, the fans have a lot to look forward to.
What can your audience look forward to from you in the future? Any more projects you're working on? Anything you're able to share with us?
Firstly, I would like to point out that the Bhangra industry has really had some big losses in 2022, Sidhu Moosewala, a huge artist who came along and changed Bhangra so much and gone way too soon.
Then Taz Stereo Nation (Johnny Zee) a Coventry kid like myself, I was saddened to hear he was gone, he was someone you would bump into now and then but now I will never see him roaming around Cov.
Finally Balwinder Safri, the news of him passing just threw me, he was a personal friend and teacher, I still have not managed to come to terms with him going, he would always send me a good morning message and I knew something was wrong when they stopped. Even when it came to releasing Green Eyes, I asked him to have the last listen and he said " Go for it Tav' I won't ever get the support from him again but I'm sure he will be looking down at me from above and cheering me on.
RIP to each one of them, my heart and love goes out to all their families. Wahe Guru
All these upsets have delayed my next release, I've just not been in the right frame of mind, but the next song is called Punjabi Girl, it should be out by end of this year. I have lots going on in the pipeline which you all can wait for ha!
Thank you and message for all your fans? Where can people follow you on?
Thank you to each and every one of you for all your love and support.
I hope you all enjoy the future projects and keep liking, sharing and subscribing because it wouldn't happen without you.
You can always get updates on my Facebook, Instagram and you tube channel - Coventry Records.