Luv Randhawa Releases Believe In Me Video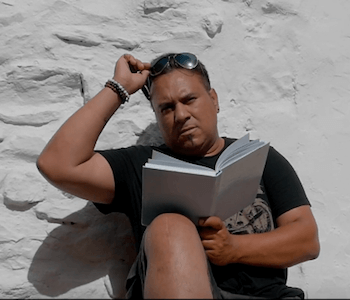 Canadian based singer Luv, recently awarded 2020 Best International Artist by UK Bhangra Awards, releases the video to the, dance love anthem 'Believe In Me' the title track from his album.
Speaking to him, we asked "You recently released an English album 'Believe In Me' which in less than 8 hours was in the top 5, this is huge success for an independent artist in Canada, tell us more about this and is there anything else coming up from this album?"
Yes, what an honour, we made some big noise in Canada America and even the UK top 10 R& B Soul album!! The nice thing it was all organic and the fans and well-wishers were happy it had a different sound. We were very honoured!! We have 5 videos with will be releasing this year! And hopefully, some music nominations in major awards!!
The album which features musical heavy weights such as Mista Choc (Producer for Vanilla Ice and NWA's Straight Outta Compton), David Bouwman (Producer of Soul Decision) and Mic Moody (Producer for Ariana Grande) has already made its mark in the music scene. The album has reached #2 on the iTunes RnB chart in Canada #5 in UK #9 in USA #4 in India and #7 Australia within hours of the release and is still in the 2020 top 40 most sold albums worldwide.
Luv, who has UK Roots brings his versatility as an artist too 'Believe In Me', the track which has elements of RnB, Soul and Pop is set to be the anthem that heals broken hearts with its open and relatable lyrics.
Director: Sunny Dhinsey UK
Actress: Conchi Spain
Location: Marbella Spain
Lyrics/ Record: Luv Randhawa
We asked him, "As an artist who doesn't do things by the norm, do you think there's enough support for creatively expressive artists from the media? "
As a singer, I love to concentrate on music only. But, the business of music has sure changed. Media plays a huge role, on the success of an artist. I've been blessed by many Media Agencies for their support.... more the better please ...lol!!
'Believe In Me' is accompanied with striking visuals, with a beautiful setting filmed in Marbella, Spain. The music video takes us on a story-telling trip as we follow Luv on his romantic journey, setting the scene of the track perfectly.
Speaking on the track, Luv states, "Believe In Me was written in a time of my life, where it was time to give love a chance again and to give someone, who was willing to love me a chance. We all remember our 1st Love and or 1st heartbreak, I wanted to write lyrics that help others break free from the stigmas surrounding love. Music has no color religion ethnicity sexuality ... good music is just that .... good music"
A lot of Bhangra artists/producers have had mainstream success with their distinct styles. Where do you see the industry in the next decade?
That is a great question, the industry, not just the Asian Industry but Mainstream needs to evolve, from sounds too growth of a personal Brand!! Marketing and streaming have really taken over the industry. So, without, the right Branding of your product... the next decade will stay the same. I so look forward to what me peers are doing!!
Looking back at 2020, what would you say you spent the longest on, or the song the possibly gave you the biggest problems in terms of 'getting it right'? What points do you consider before deciding whether or not to take on a project?
I really do what's right for me. All the songs were recorded mix mastered over the past 5 yrs. I took my time... I wanted it right!! But the song that was the hardest to perform on the record was Believe In Me... as I had to pull out a lot of past music, to study there vocals and then gave it my best!!! Hence why you see the vocals were good!! Am, very proud of the whole album and honoured of what my engineer Eric Mosher, taught me how to express my vocals!!
What have you got lined up in 2021?
Hmmm ..lol !! 8 videos, an Indian Album and biggest thing is many Interviews coming out... wish the pandemic would finish up...so we can plan the tour ...with a Canadian Music Legend...shhhh that's for another interview!!
Much Love SimplyBhangra.com you are all the best fam!!!
You can follow me at Follow @rupinder_rainer