Catching Up with Raj Kaul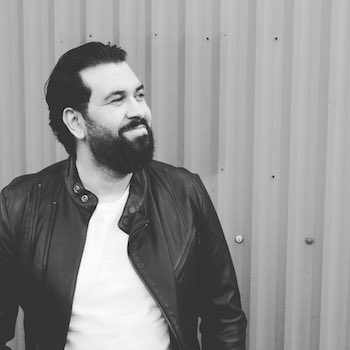 Rupinder got the opportunity to talk with Raj Kaul on his latest release and views on the music industry.
Can you tell us a bit about yourself?
Hi Guys, my name's Raj Kaul. I'm a singer, writer and producer originally from Handsworth, Birmingham. I've been in music for quite a while now, probably since 2008 professionally. I was featured on Jus Ritz's debut album Jus the Beginning on which I had two songs.
You have been out the industry for many years. Where have you been?
I've still been involved in music in regard to refining and learning my craft. I've tried to learn a bit more about the classical side of music. Especially the light classical music such as ghazals as my Ustad specialises in them. This has led me to refine my voice and learn more about music.
In regard to not releasing anything I think this has mainly been down to all the pieces not fitting together. There's been times where I couldn't find a producer or where my IT career has taken precedence over music. Or just getting busy in general life responsibilities.
Can you tell us about your new release 'Zor.' What made you want to release something after a long break?
As I said in the previous question, I think I just got caught up with life but the intention to release new music was always there. I got married a few years back and it's actually been my wife who has given me the pivotal push to release something again. We're quite passionate about supporting each other in what each other wants to do. For example, she recently wanted to do her 2nd degree in Architecture, and I supported her fully in that. So, I suppose she's returning the favour now, as music has been something I've always loved from as far back as I can remember.
The other thing about Zor itself is that I actually contacted many producers a while back to get back into music but couldn't get the right vibe or the right conditions. Music has changed quite a bit since I last released with JusRitz. It has taken a turn more towards a hip-hop style of sound, especially in India. They've really pushed on with music. This isn't a bad thing as I believe music should always be evolving.
However. I wanted to create something that I was inspired by. I've been into EDM for a while and listen to artists such as David Guetta and Camelphat. But I also love Punjabi Folk and Bollywood music. So I wanted to find a way to merge these genre's and try and create something slightly unique. I'm not saying that I'm a totally unique artist but I've tried my best to create something different. This was the vision behind Zor.
The song Zor itself was created by me experimenting with producing. The way I write songs I either play off a beat to create the melody or create the melody from scratch. The lyrics are penned afterwards. It's something I can't explain; the words just sort of flow out in Punjabi. So, I composed Zor whilst working on my first production. From there I wrote the rest of the song.
As I mentioned earlier my wife has been heavily behind Zor and she was behind the animated video. This was her first ever attempt at a video and she opted to do an animated video which took her 9 months to do frame by frame. I think she bit of more than she could chew at first.
What would you say is difficult for a newcomer in this competitive industry so they can make some sort of mark?
I think gaining exposure is really difficult for a new artist. It's easy to post something on social media but to get it to the right listeners is the difficult part. So, in conclusion getting the music out to as much people as possible. An example of this is singers in India.
There is so much talent in India, but you never hear of them because they don't get the right exposure. I've been quite blessed that I've had had my track played on a few radio stations and managed to reach quite a few people with the help of friends and family but it has been really hard work.
Recently many artists have been releasing lyrical videos. Do you think lyrical videos are just as effective as non-lyrical videos?
I think so, I think its part of realising additional content for you listeners. As I mentioned earlier it's another way to get more exposure as an artist and reaching additional people. If you look at mainstream, both English and Punjabi artists are releasing lyrical videos now. It's become part of adding more value for the listeners. Ultimately, that's who we do music for.
Any advice you would like to give to people considering this path?
I think hone your craft and stay grounded. Expectations are always high but learn to stay grounded and think of the long-term goal rather than the short term. That's my main piece of advice. Yes, you may have a 1st time super hit but don't think you've made it.
Take an artist such as Diljit Dosanjh, he's been doing this for so many years but only in the last few years has he become the juggernaut he is now.
Every producer should invest time into their craft, this is what makes you; your swag can possibly be duplicated in some form, but not copied. Your thoughts on this statement?
Absolutely, as I've said this is only my first production and I'm hoping to get a lot better in the future. The response has been great for Zor so far. So, I think it's very important to build your own sound, which is what I've tried to do.
A critics opinion is valued, a fan's view respected, a listener is someone still deciding as to whether they like it or not, which, in turn, is also absolutely okay! Do you cater to what the industry requires or have your own style?
I think as I said in the previous question, I think it's very important to have your own style and sound whilst still being able to reach out to listeners. I've tried to find the right balance. My sound will develop even more as I release more singles. It will start to get more refined.
I consider myself as a Punjabi artist with an electronic twist and I'm going to try and stick to that vision. It's very important to stick to your vision and follow it through.
The key is consistency. At the same time working on developing your own sound by not following or copying a previously hit song by another artist is not bringing something unique. How do you see yourself progressed over the year's?
I think as I was saying it's very important to stick to your own sound. I'm also going to be working with other producers as well in future projects, but the important thing is maintaining the same sound and vibe. This is one of the reasons I'm using the same mixing engineer for all my tracks despite who produces my songs.
My music, my singing and my writing will develop more and more as I continue to work on my craft. I'm nowhere near a complete artist yet so lots to improve and get better.
What would you like to say to the readers at SimplyBhangra .com?
Thanks so much for your support. Just recently I debuted number 5 in the SimplyBhangra.com charts. This has been way beyond my expectations, so I thank you from the bottom of my heart. Please continue to support and I will keep releasing music. Just to let you know I will be releasing the remix for Zor on the 11th of December with the video following shortly. Stay blessed!
You can follow me at Follow @rupinder_rainer