Catching Up with Bambi Bains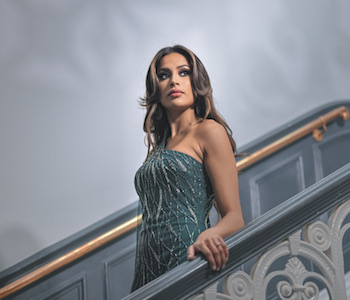 Kulwinder got the opportunity to talk with the versatile performer, Bambi Bains who specialises in Gospel, Soul, R&B, Hindi and Bhangra music; who also is a dancer, actress, model and beauty guru!
Her first ever music lesson in high school was where her musical venture started while forced to sing 'Three Little Birds by Bob Marley' and her teacher told her she has a beautiful voice. Moving on to getting A* grades for every composition she made in writing lyrics, producing music and hitting most key ranges, went on to winning her first ever talent show where she sang a Michael Jackson Medley and I believed that she had to pursue a singing career.
Welcome Bambi.
Are you transitioning back into the Asian music scene or do you still see mainstream as your end goal?
I've spent the past 4 years working on an array of different music genres focusing on developing my style and sound. Stepping away from the industry helped me recalibrate and it allowed me to focus on what's important to me and that's definitely contemporary Asian music. I also believe there needs to be more female presence in what is a very male dominated industry. I feel strongly about representing Asian females through my music and I am enjoying the path I'm on right now.
Returning back with the new single 'Retro Rarri', describe what your creative process is like?
When I'm with my producer 'Shaye', he'll start creating a foundation to the track on a piano, developing chords and melodies. We will then open up a DAW (Digital Audio Workstation) and start adding some layers. During that process, we'll start humming melodies to the track foundation and record what we call 'dummy vocals' which is the melody of the vocal but without words.
We then add the writing to the sound of the dummy vocals. I always feel a certain emotion depending on the sound of the beat. From that, I'll have a theme in my head and that drives what I write. It's always fun to be a little cheeky and playful with my words.
Retro Rarri puts women and girls firmly in the driver's seat. I wanted to make a song, an anthem, and 'Retro Rarri' is a loud and unapologetic record that embodies empowerment and sisterhood for women and girls across the world. Hope this delivers a bold track which is sure to resonate with young women from the streets of Birmingham to Bombay.
How did the industry being predominantly male affect your path?
I have to admit, it was really tough. I was 16 turning 17 when I was signed, making me the youngest Asian artist of my era. On many occasions, I felt as though I was taken advantage of because of my gender. I had no experience, I had no idea how things worked and I had no one to really talk to or help guide me. This made knowing my rights almost impossible. With that said, the scene has always been very male dominated which makes standing out as a woman somewhat easier.
The challenge however comes with the label people attach to female performers.
For example, men see a beautiful woman and all they think is that she is pretty. Not that she is a smart independent woman who should be treated fairly and more importantly on an equal footing. Unfortunately, it's easy to be suppressed by men in the music industry because there aren't many women and I'm now here to do what I can to change this.
What are your thoughts on the inequalities and barriers females face?
One of the challenges we face as South Asian women is this generic view driven by our culture that female entertainers are frowned upon and that you must have a proper job like being a doctor or a dentist. I've met countless talented girls who's dreams have been crushed by their family. I appreciate some of these more traditional views for what they are but I certainly don't agree with all of them.
I had this exact challenge but in my family's defence, I don't blame them. I was really young and music income is never stable at the best of times. It can be very hit or miss so they were just worried about me and didn't want me to lose focus.
Being the youngest female artist at the time also meant I wasn't taken seriously as perhaps if I was a man. There are many assumptions people make when you're that age, most of which are incorrect. I never had anyone stand up for me which is why I feel so strongly about female empowerment. I want to stand up for women around the world and ensure we are treated equally and on a level playing field.
Your material is indeed quite edgy and Dance-driven. Who are your biggest influences?
My biggest influences are Beyoncé, Rihanna, Aaliyah and Tayna. I am really inspired by what these artists give from all angles whether it be their unique vocal talents, their rap flows, fashion sense, stage presence and confidence. They make me feel empowered and this is the image I've always wanted to portray in my industry. No one is flying that flag for Asian females at the moment.
Who do you like to listen to?
I like to listen to Tayna, Imran Khan, Alina Baraz, Diljit Dosanjh. It all depends on what mood I'm in, but I honestly listen to a wide range of genres from House, to Garage, to Drum and Bass, to RnB, to Bhangra, to Rap and the list goes on!
If you could go open a show for any artist who would it be?
I would love to open up for an artist like Raftaar or Badshah. I think that would be really cool especially because of the direction I'm heading in.
Has your music and inspiration been impacted by the pandemic?
My motivation really increased during this pandemic and that for me was a surprise. I even taught myself how to produce music using certain music software. I was always able to play instruments and compose melodies and beats but I never knew how to technically create or structure a track, so I always co-produced.
I really educated myself during the pandemic on so many new topics and I'm so grateful that I have found myself musically that represents who I am. I spent a lot of lockdown listening to music and getting inspired by different genres. The pandemic may have taken away our freedom but it gave us all back time. I used this time effectively and that helped me develop as an artist.
What would you be doing right now, if it wasn't for your music career?
If it wasn't for my music career, I would probably be a performing arts teacher right now. I actually went to University to do a teaching degree because I always enjoyed helping others. With that said, I decided to go into music full time after I graduated and it's the best decision I ever made.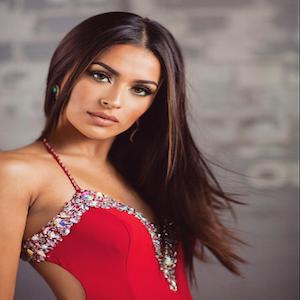 Where do you see yourself or your music in the next 5 years?
I hope to see myself breaking a lot of boundaries with the sound I will be bringing out and mentoring young Asian girls that want to follow a similar path. This is something I've always visualized and I articulated this on a vision board that I made when I was 17. This helped me set my goals and objectives helping me achieve my dreams.
Undoubtedly, you take great care in crafting your material and producing something original. Do you think sampling can be done well, as in Hip-Hop? Or are you simply against the laziness of that once-prevalent trend in Bhangra where producers would merely stick a dhol beat over a mainstream track?
I feel it's okay to sample if it's done properly and sounds good. I like the idea of sampling really old music that the newer generations don't know about and revamping them to a current sound. Kanye West does this very well.
Do you think that working with several other producers on an album restricts your artistic freedom as compared to say working on your own album? And have you ever had to compromise when in a collaboration?
Not necessarily, I have a vision for myself as an artist and a certain sound, so moving forward, anyone I collaborate with needs to fit with my direction. So, if I'm singing or rapping as a feature, it needs to be identifiably me and I'm confident I can deliver my sound on any beat.
CONNECT WITH BAMBI:

Instagram - https://www.instagram.com/bambibains
Facebook - https://www.facebook.com/bambibains
Twitter - https://twitter.com/bambi_bains
BOOKINGS: This email address is being protected from spambots. You need JavaScript enabled to view it.
Credits for the Photography - Eye Jogia
You can follow me at Follow @Kulwinder91