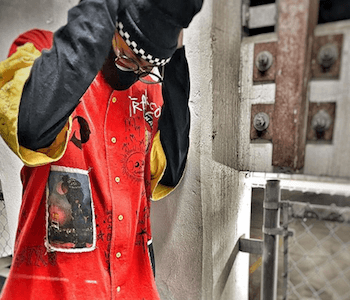 Anoop Singh aka Noopsta at the age of 14 years old releases his debut production album titled ALTR EGO; Rupinder Rainer caught up with him to talk about the new album and More!
Can you tell us a little bit about yourself and the upcoming album Altr Ego? How did it all come together?
I am a very laid-back person who really enjoys making music, and in my free time I play some video games. My passion is music and more than singing or rapping I enjoy producing the beat.
Altr Ego is a complete switch up from the typical bhangra songs. This album is much more mainstream with trap, r&b and much more.
I was just making some beats In the studio until I made a few that my dad really liked. So he asked me if I wanted to make an album with different artists and I just said that I'll do it for sure, but I'm just gonna make the music since I love it. Then we began the project and it basically started building itself.
Where does your passion for music come from?
My passion for music comes from my parents and especially my genes. My dad is a singer/producer and my mom is a singer, so for me, music is amazing. I listen to many different artists from different genres, but my favourite artists are Travis Scott, The Weekend and Bryson Tiller.
My music Is always inspired from these main artists since they make such amazing and different music.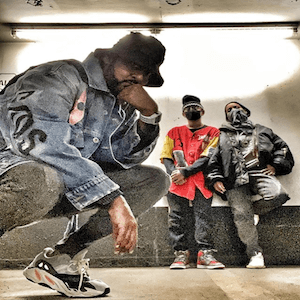 Although Manj has collaborated with you as a singer on "Altr Ego," under the name "J-Man" how was it working with him?
Well, since he's my dad I absolutely love working with him since we have tons of fun and in the end come out with something amazing. He created this character of J-man and its basically his own alter ego. He usually makes bhangra tracks, but since his alter ego has taken over, there is a new side of him.
And for him, he loves J-Man because he gets to experiment. Personally, I love the character as well, because it let me make the type of music that I wanted for my dad who is a legend so I was really happy making music with him.
How important is it to experiment with new sounds rather than the regular, favourite traditional bhangra?
I think it is very important because if you stick to one genre all the time, eventually you will get boring. But, when you change genres and make new personalities (an example is The Weekend) then you become 100 times more interesting.
People enjoy listening to your music, they want more styles and personas and much more. So, in general I think it's very important to switch genres.
Are you ever worried as an artist what people on the internet will think of your music?
Absolutely not because if they don't like the music, that's ok, if they like the music, then amazing. But, for me I make the music release it and then let people keep their own opinions. It never mattered to me what people would say during my You Can't Stop This Party song and I still keep that mindset.
Overall, how happy are you with the tracks that you have done? Does it allow you to experiment and reach different audiences and add more variety to our repertoire?
I am really happy with the way the tracks came out because I poured out my soul onto this album. I made sure that the songs were made to be perfect and I think that they came out the exact way that I wanted each one to be. I added a lot of variety into the songs to make it more flavourful and in general I love the album and hope others like it as well.
Yes, making this album has also opened up a whole new world of genres for music and makes me experiment with what I can do with other songs. Like for example, just recently I have gotten into a lot of 80s music and I'm testing it out myself to see how well I can make a beat like that.
Any final words for your fans?
Everybody, I hope you enjoy the album! Always be positive and for the haters, thank you very much as well for being there to keep pushing me!
You can follow me at Follow @rupinder_rainer