Exclusive Folk Soundz Interview!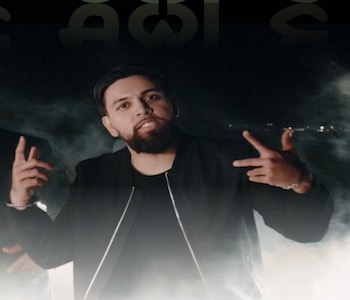 There's no doubt that North America has taken the Bhangra industry by storm lately, considering the amount of talent that has been on the rise in the past few years.
Our team's Trisha Arora had the chance to catch up with producer, lyricist , composer and Bay Area, California native Folk Soundz ahead of his upcoming release 'Kithe Chali Aen' with the legendary vocalist Ashok Prince.
Can you tell us how your journey in the Punjabi music industry began?
First of all, thank you to SimplyBhangra, for giving me the opportunity to share more about myself. I appreciate your guys.
I actually started my musical journey when I first began learning Dhol under Ustad Lal Singh Bhatti Ji. From there, I grew a love for Bhangra music and it sparked my curiosity. I wondered, "Where did Bhangra come from?" Then, when I discovered the richness of Punjabi Folk Music, I told Ustad Ji that I want to learn Punjabi music properly.
I began taking harmonium and Punjabi Folk Composition classes with him. From there, I grew a love for the Punjabi Folk genre and adopted the alias, 'Folk Soundz', under which I began remix-ing Punjabi Folk songs from the 1970s and 80s.
I am a huge fan of Sukshinder Shinda and Tru-Skool; and I guess I always wanted to figure out how producers like them make songs sound 'melodious'. For me, it's always been curiosity that's pushed me forward and love for Punjabi Folk (and Bhangra) that's kept me going through the years.
Tell us about your process of creating a track. What are some of your top priorities? How do you decide which direction you want to take each track in?
My process is complicated, actually, because I try to write, compose, and produce the tracks by myself. I usually have a concept or a set of lyrics that I pitch to a singer. If he/she likes it, then we proceed to get the vocals recorded.
Once I have the vocals, I create the music around them and get some feedback from my friend, Gursimran, who himself, actually creates mixes for Bhangra teams in the US. Once I feel the track is good to release, we let it loose on the world.
My top priority for creating a song is definitely a good composition and as far direction is concerned, for me, it really depends on the song concept and lyrics.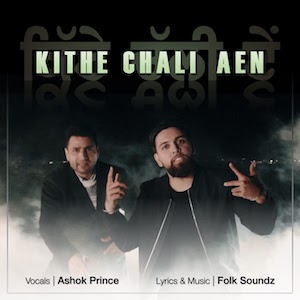 How did you and Ashok Prince decide to collaborate on your upcoming track " Kithe Chali Aen"? What you believe is the most special or unique aspect of this track? What was the overall vision when going through the creative process?
This is an interesting question. It was a Thursday and I was at my old job, in a cubicle, listening to some 1980s Punjabi Folk songs, and I came across a track, whose composition I thought was brilliant. Using this track as an inspiration, I wrote some lyrics down and I called Ashok bhaji right away. I told him this is the concept I have and he liked it a lot. I finished the lyrics in about 2 hours (while still at work) and sent them to Ashok Prince. We got the vocals recorded on a Saturday and then the rest is history.
I think the most unique aspect of this track, 'Kithe Chali Aen', is that it has Bhangra music, but at the same time, it has sad lyrics. My initially vision was to make this is a hardcore Punjabi Folk track like 'Suran Panjan Nu', but I scrapped those plans because it was sounding so much better as a Bhangra track.
How important do you believe it is to keep the Punjabi culture alive through music? How do you believe we can achieve that for future generations?
I think everyone may have a different perspective on what defines 'Punjabi culture', but I do believe that Punjabi songs help us remember who we are, and where we came from.
What can your audience look forward to from you in the future? Any more projects you're working on? Anything you're able to share with us?
There will be more Folk and Bhangra-based songs coming for sure, but I'm actually also working on an experimental Hip Hop sound as well. I can't give any names out, unfortunately, but more projects are underway for sure.
Folk Soundz new song Kithe Chali Aen featuring Ashok Prince is out on Friday!
<
Simply Bhangra thanks Folk Soundz for taking out the time to speak to us about his new track and we are looking forward to much more great music from North America in the future.
You can follow me at Follow @TrishaKArora