Exclusive Interview With Hunterz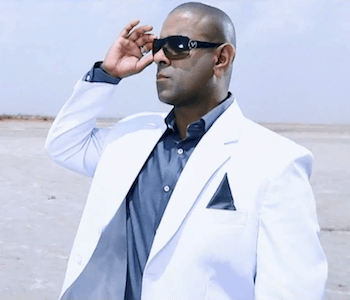 When it comes to British Asian music and you want to hear songs that have a meaning behind them and want to watch clean and family music videos the name Hunterz will no doubt pop into your mind.
Welcome to SimplyBhangra.com! You can boast a storied career and enjoying huge success, how do you view where you are right now?
Since my debut solo album ' Most Wanted ' which was released in 2003 we have seen many new artists arrive on the music scene, it is always exciting to see the next generation and I support any artist that puts in hard work and knows what they are doing.
Asking him about 'what's the biggest change you've seen in your fellow artists?'
I can't pin point one particular change in my fellow artists that stands out, the use of social media would be the obvious one that stands out.
We've seen you grow and develop so much, trying different sounds on a variety of hits. Are these conscious phases? Do you move to a new phase knowing when it's time to do so?
I have always studied different styles of music, this takes much training and hard work, If I step into another style/ sound I want it to be authentic and real, I make music in these styles whenever I feel the vibe to do so.
Now you are doing something different a collaboration with Kaur B on the track LikeU. How did this come about, can you tell us more about the track?
Kaur B is one of my favourite artists! She has a strong yet melodious voice, the song ' LIKEU ' which I have produced for her is something very different to what she normally does!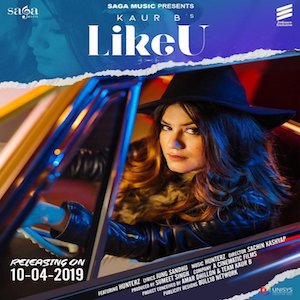 I feel this is important for some artists, especially if they are able to adapt to another style, this is the urban side of Kaur B and it is awesome! She contacted me and said she needed to do something different musically so we did!
In this day and age, how important do you think performing live is, considering the prevalence of ghost production and disingenuous artists?
Performing live is the way we get to see who is the real deal! Anyone can go into a studio and make songs that may do well, but for long lasting credibility and respect, you must be able to perform live , sometimes due to promoters requirements etc an artist can not do a live set with a band, but when it is possible they should do so!
India has now become one of the main markets to crack as an artist, a decline in sales in the UK means that a lot of artists are now looking at India for big sales. Do you make your music with this in mind?
I definitely make music with India in mind, the whole scene there has gone to another level ,visually, promotion wise etc, any artist who does this for a living will more than likely be keeping this huge market place in mind when creating new music.

Whenever you listen to a Bhangra track, there is always this 'nerdy obsession' with instrumentation to see if an artist has maybe used something different such as an electric guitar. Where does your inspiration come from when you're looking for something original or fresh to add to a piece of music?
We are surrounded by inspiration! The main source these days is of course Youtube with endless hours of amazing music , performances and videos to draw inspiration from it is a go to for every artist these days.
In the past few years, we've seen the resurgence of old-school Bhangra bands and events. What does that shift, and the way it's attracted old and new audiences, mean to you?
I think it is good when some of the old bhangra bands / artists come back, any younger bhangra fan who may have missed their performances when they were at their peak can catch a glimpse of magic that these artists once created!
Creatively, what do you think of the contemporary Punjabi music industry? Which artists excite you and do you think are maintaining standards?
The punjabi music scene has come a very long way, now we are truly international! There are so many artists who I like , the stand out ones would be Guru Randhawa who my younger brother Vee produced many huge hits for, Diljit Dosanjh who is multi talented ( Singer / -Actor ) and many more!
In 3 words describe your music?
Soulful -Versatile – Real
Any final words for the worldwide readers of SimplyBhangra.com
Big shout out to all the readers & music lovers who support SimplyBhangra.com, keep supporting , keep spreading the good vibes and be happy!
One Love - Hunterz
You can follow me at Follow @rupinder_rainer