Exclusive Interview With Dj Stin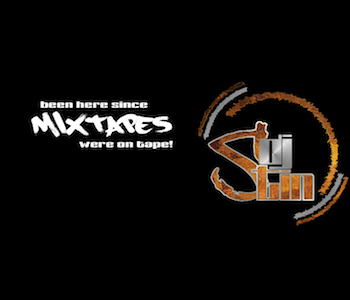 Dj Stin the name behind albums like Destination, Desi Nation, Death Jamm 2004, Roma 2 The Dance Collection, there is no introduction required here, while he has been away from the industry for a while, we had to catch up to ask him about his music and views on the industry.
Over the years he has realised music has drastically changed and audience preferences are constantly changing. However he did not want to be one of those artists that concentrates on the current trending market and release music which only stands out for a short period of time. However he found a gap in the market which makes him stand out the crowd ...
The first question for you nowadays tends to be "where have you been?" So, more accurately; tell us what you've been up to?
I've just been concentrating on my personal life with the family, that is the most important thing. Making time for them was a challenge for so many years, I wanted to be there in the most important years growing up.
It was good though as I got a break from the scene & only made music that wanted to hear on a personal level.
So, what does influence you? How do you view yourself in creating music?
My musical influences are too many to mention but I listen to everything from Raag, Classical, Hip Hop, Old Skool Desi & Dukhi Geet. I believe that music should be an extension of the soul of the people who make it. When I make music I like to think of them as mini scores for the moment I'm in with different builds & progressions that take a listener on a musical journey.
If you listen to my new music with your eyes closed & no interference, you'll appreciate what I mean. There's different elements in the mix that you may not hear all the time but they are always there.
When there's arguably a lack of originality in the UK scene, a track like Sarangi Step is refreshing. What's the story and the creative process behind this track?
Sarangi Step is something that I always wanted to do, celebrate the art of Dhadi Parsangs through Hip Hop. There have been a few beats that I created over the past few years that had a similar feel but there was something with how the changes in sound on Sarangi Step that stood out so I went with this.
I met Shaan through Panjabi MC last year at a video shoot, while Kully Whizkid was setting up shots Shaan, PMC & Gopi Sangra were dropping freestyles. I thought then that Shaan was some one I will work with when the time is right.
I sent Shaan the beat & all I said was the lyrics had to be jungi, something with ankh and a message, not anything that would be disrespectful to the Dhadi culture. Shaan sent me the first few bars within a few hours & I was impressed. His quick turnaround is something refreshing.
His brother Sukh Andolous used the beat that I had sent & created a different feel by using his own drum patterns & bass line. I had already started on the Jungle mix so everything was coming together organically. I have always been an advocate of multiple mixes & have influenced others I have worked with to do this. I have to also give props to my bro Sukh Knight for mastering the mixes for me. I am a fan of his sound so it was an honour for him to bless this project.
For Sarangi Step, we went with 4 mixes & an instrumental. I hope listeners appreciate the effort that went into creating it as a body of work & not a throw away track that seems to have become the trend in UK Panjabi music.
If I can get a product out with multiple mixes as well as hold down a career & spend time with family, what's stopping others doing the same? I wish more artists would be more expressive with their art & give something different as alternative mixes. It would be liberating for them to make something not dictated to by the ever changing market.
What do you think of the quality of music which is being released in today's market?
Actual quality of sound is great, newer producers are really making an effort to get their sound technically right. Creativity is still lacking with everyone chasing a similar style because that's what the market wants & it gets airplay.
India & North America have really stepped up with both sound & creativity, the UK will be back judging by what I'm hearing from some newer producers.
If there was one vocalist you could collaborate with who would it be and why?
Sardool Sikandar Ji, I am a full on fan boy. Sardool Ji has so many gunn that I would love to learn from such an Ustaad through working on something together.
We've seen you grow and develop so much, trying different sounds on a variety of hits. The feel of your music in the Sarangi Step phase is completely different to the feel of the anything you produced. Are these conscious phases? Do you move to a new phase knowing when it's time to do so?
Not really, I'm not trying to change a style. Some of the other music I am working on has that old skool DJ Stin Desi Hip Hop sound. I am quite versatile when it comes to producing & I really just enjoy letting the music go to where it needs to.
There are tracks that I am working on that wouldn't get appreciated by the Panjabi mainstream audience but I would say are some of my best pieces of work. Being in a zone & making something that I want to hear is my only aim. I am blessed that people have always connected with that in the past.
What are your thoughts on egotistical artists and producers, as well as ghost production?
Got no time for egos, we are all equal in the eyes of the Almighty, if you fall for the #fookarpamp & think you're bigger than anyone, then I have no time for you as a person no matter how good your art is. As for ghost production, it is what strangles the game. It's there to fuel egos. If you haven't got the time to learn & respect the kallah you are cheating yourself of the opportunity to do something special.
You wouldn't get a chef to make you a 3 course fine dining meal & pose it off as your own if you can only make a sandwich yourself. Be happy with your sandwich, some one might appreciate it for what it is.
If you had the choice to work with one artist, past or present, who would it be? Remember only one!
Surjit Bindrakhia, it nearly happened as he was close to a friend of mine. The label couldn't agree to the cost of the deal. He is still one of the artists I listen to on a regular. Timeless.
What do you think of the ongoing politics involved in the Bhangra industry, and how difficult is it to collaborate with an artist who is signed to another label, do you think these petty differences are holding back the growth of both artists and the industry?
Politics has always been there & will remain while their are peeps I'm the game who use artist to further their own ends. There was a young vocalist I wanted to work with a few years ago but his peeps were too up themselves to even arrange a meeting.
Some folks don't want youngers to work with artists like me because I may give them an insight of how to empower themselves & navigate through this game.
One of the reasons why I have started Full Phat Audio is to allow newer artists to work more freely. I will always encourage artists to collaborate & help make that happen. Some interesting collabs are already in the works, follow @fullphataudio on insta & twitter for updates.
What do you think about the massive influx of so-called producers entering the Bhangra scene, with little experience of producing but years of djing experience?
I did that too, I was a DJ when there was no social media so made a name through skill. I then met Panjabi MC through a school friend & used his studio to record a remix for my sets. He took me under his wing & developed me from a DJ into a producer. When I signed to Envy, Vivek Nayar helped me to develop further. It was graft that got me to a position to do what I've done.
So I guess what I am trying to say is, you may be great as a DJ but having an Ustaad to get you to understand music to a deeper level as well as learning production techniques will make your sound stand out from what's out there. Put in the work & the benefits will come.
Other than Bhangra, what other genre of music do you really enjoy listening to, or maybe take inspiration from when producing?
Hip Hop is where my heart is. People see it as just music but I grew up in the era where we lived the 5 elements. If you understand that, you understand Hip Hop. I also listen to a lot of Raag Kirtan, there is something so special about the way Raags can affect the mind, body & soul.
Any final words for the worldwide readers of SimplyBhangra.com?
Keep supporting the artist you like & encourage newer artists by listening & appreciating their music. Try to find a lesser known track a week, you'll find there is some great music out there from artists that may not be getting the exposure they deserve.
Baki I hope you enjoy the mixes on Sarangi Step & let me know what you think, good or bad, your feedback is appreciated. Lastly, follow me on insta & twitter @realdjstin on both. Thanks SimplyBhangra for your support #Respect
You can follow me at Follow @rupinder_rainer