Geeta Zaildar, Miss Pooja - Killer Raqaan (Video)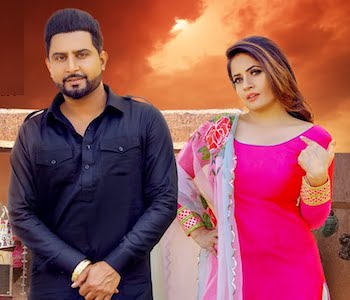 Out now the track titled Killer Raqaan by Geeta Zaildar, Miss Pooja, music is by Jassi x, Jovan Heer had the opportunity to chat with Geeta about the track!
After 10 long years Miss Pooja and Geeta Zaildar are finally back together! We have been anticipating this return for years and finally comes a brand new track 'Killer Raqaan', this comes 10 years after the release of their superhit track 'Seeti' which is very much still a popular track all around the world.
Whos idea was it to bring the duet of Geeta Zaildar and Miss Pooja back again?"
We've both wanted to work together again for a while now, but just needed the right song. Killer Raqaan is the perfect song for our 'comeback duet'. It is written by me and I wrote it specifically for Pooja!
"Why do you think Seeti was such a big track when it was released 10 years ago?"
It's just a good tune!!! It's well written, the lyrics are catchy and easy for listeners to sing-a-long. The song suited Pooja and I, there was such a big demand for duets back then and we were very fortunate to have one of the biggest duets of that period.
"As a DJ I still play Seeti at every function I perform at, how does it feel to have a track that will live on forever?"
I truly feel so blessed, when I'm on stage performing Seeti and I see teenagers singing along or requesting Seeti it's amazing. This generation was just kids when the song was released, it's good to know there's a younger generation still out there listening to my tracks.
You can follow me at Follow @JovanHeerSB