SimplyBhangra.com #Bhangra Songs 'May 2023'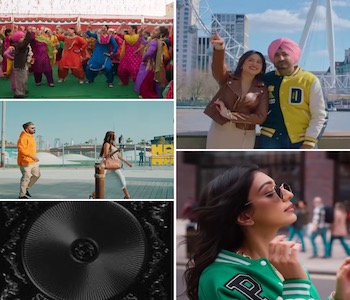 Every month we look back at the songs released in the past month so here are some of our #Bhangra #Songs of May!
The Landers release the track Jatta Ve where the upbeat music has been produced by Sync. The track illustrates how she tells him if we love each other there's no need to hide it from the world and that I trust you regardless of what the world says. She always thinks about him and there is a specially feeling which is only felt when you truly love someone.
Sarika Gill releases the track LV, where the strong lyrics which has been penned by Noor Tung illustrates how she is a strong and demanding woman.
'Benefit Vehnda Kite Loss Na Karali Mehnge Nakhre Jatti De Louis Vuitton Toh'
Tegi Pannu releases his album entitled Switchin Lanes. The album definitely gives you the summer vibes which has been composed by ProdGK and Manni Sandhu.
Other songs released in the month were Sach Dassan by Rajvir Jawanda, OMG by Amrit Maan, Missing you by Mannat Noor and Hardeep Grewal, Jatt Disda by Sunanda Sharma, Goli Da Nishaan by Gupz Sehra and many more.
The month of May was mainly focusing on film promotions and releases. There were not many artists releasing songs outside the film industry.
Mahira Sharma (Ginni) debuted in her first Punjabi film Lehmberginni alongside Ranjit Bawa (Lehmber) as lead actors. Part of Lehmber's character is he tells people many lies and some which are over exaggerating but then falls in love with Ginni.
How does this all happen and what happens after since he has filled her mind with lies… well check out the film which has now released in cinemas.
Godday Godday Chaa is another film which released in May starring Tania, Sonam Bajwa and Gitaj Bindrakhia. The film compares how women and men were differentiated and what sort of rituals they could and could not be involved in during a wedding.
But the film illustrates how women saw this difference but also wanted to pursue what they loved and reduce the inequality and allow women to also have a good time.
You can follow Us at Follow @Simply_Bhangra