SimplyBhangra.com #Bhangra Songs 'March 2023'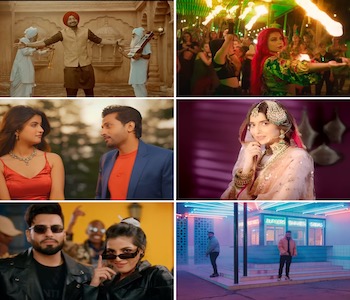 Every month we look back at the songs released in the past month so here are some of our #Bhangra #Songs of March!
The one behind the lyrics of Diljit Dosanjh's super hit songs such as 5 Taara, Mitran Da Junction and Raat dI Gedi, Ranbir Singh releases the track Kamaal Lagdi. The romantic track has been composed by Juss Musik.
After the success of Yaara Tu, Ezu and PropheC teamed up once again and released the track Dilawara. Both artists have created their own identity and release their own style of music which is very different from other artists. And with a combination of the touching lyrics and music composition I suppose this is what makes their music enjoyable to listen to and to some extend relatable.
DJ Flow releases his album entitled 'Go With The Flow.' Recently he released the videos to two of the tracks from the album entitled Nanke and Girl From Chandigarh. However if you listen to the whole album each song has an upbeat composition and will get you on moving to the beat.
Some artists surprised us and released singles only on the platform Spotify. Nimrat Khaira released Raanjha, Diljit Dosanjh and Gurdas Maan released Challa and Tarsem Jassar with the track Maan Punjabi.
Other songs released in the month were Shorat by Jordan Sandhu, Nagni 3 by Resham Singh Anmol, Tenu Takeya by Pav Dharia, Marjaneya by Miss Pooja, Yararan Wale by Amit, Mela Vekhan Aayi by Ranjit Bawa, Akh Da Shikaar by Akhil, Ittar by Jasmine Sandlas and many more.
You can follow Us at Follow @Simply_Bhangra