SimplyBhangra.com Upcoming #PunjabiMovies (March)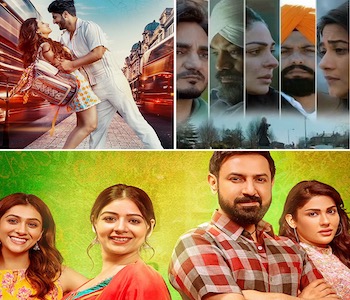 So, this is what we know is releasing in the near future with regards to #Punjabi Movies?
Promotions for the film Mitran Da Naa Chalda film directed & produced by Pankaj Batra has started and many songs have been released which have had a good response.. The film stars Gippy Grewal, Tania, Raj Shokar, Shweta Tiwari, Renu Kaushal.
As we all know education is an extremely important part of life however this film illustrates why are guy dropped out from school at an early age and what he did for his future and how he helped girls out of problems. However, life is always a rollercoaster with highs and lows. Let's see what this film has to show us all. Make sure you watch the film which is releasing on 8th March 2023.
Gurnam Bhullar and Sargun Mehta are set for their film Nigah Marda Ayi Ve. So far at least 3 songs have been released all which are very different. The film is about a journey of love but also a journey about being heartbroken. But will the heart ever heal? The movie will be releasing in cinemas on 17th March 2023 so make sure you go and watch it!
Another film releasing is Es Jahano Door Kitte Chal Jindiye starring Kulwinder Billa, Neeru Bajwa, Jass Bajwa and many more. As well as Kulwinder Billa starring in the film it will also be his debut production. The film has a lot of emotions, shows difficulties of living life abroad not just financial but in other aspects too, how parents in India want to see their children and much more. The film will be releasing in cinemas on 24th March 2023.
You can follow me at Follow @rupinder_rainer