SimplyBhangra.com Upcoming #PunjabiMovies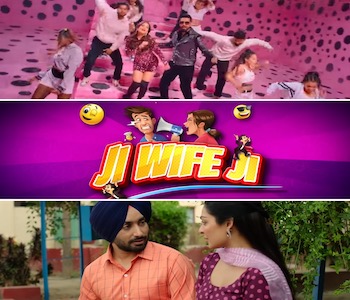 With a successful year in 2022 for the Punjabi Film Industry let's hope 2023 is even bigger and better. So, what do we know is releasing in the near future?
Shooting took place for many films last year with the hope they will be releasing soon in cinemas. So, what do we know is releasing in the near future?
Well let's start with Kali Jotta starring Neeru Bajwa, Wamiqa Gabbi and Satinder Sartaaj. A story which illustrates a girl wanted to live her life her own way but faced many challenges. Even though you may think this is a romantic genre like many other Punjabi films, after watching the trailer you will see there is much more to this film. The industry is trying to grow and experiment with new concepts and I think this would be one of them.
The first song from the film Mitran Da Naa Chalda starring Tania and Gippy Grewal has been released in the vocals of Jasmine Sandlas and Gippy Grewal titled Jehri Ve. We do not yet know much about the film as of yet but watch out for this space for more details. The film will be releasing on 8th March.
The trailer has released to the movie Ji Wife Ji starring Roshan Prince, Nisha Bano, Karamjit Anmol, Harby sangha, Anita Devgan and many more. The film will be releasing on 24th February.
You can follow Us at Follow @Simply_Bhangra