SimplyBhangra.com Top #Bhangra Songs 'May 2022'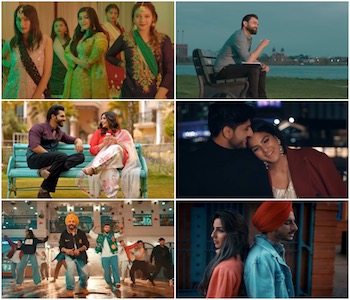 Every month we look back at the songs released in the past month so here are some of our top #Bhangra songs of May!
In the past we saw Ranjit Bawa release Gaani which was a 1-minute reel. Other artists also tried this such as Kaur B where she released Jhanjran Da Jora and Kulwinder Billa released the track Anklets. More artists have posted on social media they will be releasing a 1-minute reel song.
Amirt Maan released a very touching song entitled Nikkiye Bhene which translates to little sister. The beautiful lyrics were penned by Amirt Maan himself and Mandeep Maavi alongside the gentle composition by Desi Crew.
It illustrates how one cannot come back to their home country until they have fulfilled the dreams of his family and to become a PR.

'Meriye Nikkiye Bhene Ni, P R Ta Ho Lein De'
After such a long time Rupinder Handa released her track Dharkan. A romantic song which illustrates how she loves him and he needs to keep his phone on otherwise she will start to get worried if he doesn't pick up.
'Jatta Phone Band Kar Ke Na Soyea Kar Ve, Dharkan Hojaugi Jatti Di Band Ve'
Gurnam Bhullar releases his track Pehli Mulaqat featuring the beautiful Diljott. When you meet the one you truly love then there is no one else you want to meet. You want to always be around that person and spend as much time as you can and cherish those moments.
'Duniya Nu Milne Da Chitt Na Kare, Pehli Mulaqat Tere Naal Hoyi Ve'
Other songs released in the month were Roll Deep by Manni Sandhu and Tegi Pannu, Positivity by Jordan Sandhu, Yaad by DJ Bupps featuring Bakshi Billa, No Count by Tarsem Jassar, Teri Jatti by Kaur B, London Da Lakk by The Landers, Salah by Navjeet and many more!
You can follow me at Follow SimplyBhangra.com