SimplyBhangra.com Top #Bhangra Songs 'April 2022'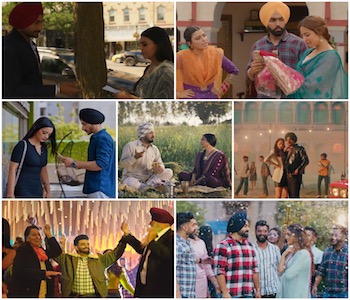 Every month we look back at the songs released in the past month so here are some of our top #Bhangra songs of April!
One of the most awaited films is finally releasing. The makers of Ardaas and Ardaas Karaan are releasing another film entitled 'Maa.' Maa meaning Mother. The film has been written by Rana Ranbir and released on 6th May. If you watched Ardaas and Ardaas Karaan you will know they were very emotional and connects you to your culture and country. I would definitely recommend to watch Maa as it will not disappoint you.
Another film releasing is 'Saunkan Saunkne' on 13th May 2022 however during the month of April we saw the teaser of the film alongside the release of Gall Mann Le Meri and Saade Kothe Utte. The promotion to date has shown the film illustrates a different storyline to other films which casts Ammy Virk, Nimrat Khaira and Sargun Mehta. Make sure you take time out to watch the film!
Navjeet releases a very emotional song entitled 'Dil Da Ki Banuga' which has been penned by Navjeet himself. A song that will bring tears into your eyes if you have been through what the song illustrates. When one can connect to the song it has a whole new meaning and feel. The feeling of wanting to not live anymore and going through a painful and emotional time when your heart is broken.
Ranjit Bawa releases something similar. The song 'Rabb Karke' illustrates where she hopes the news that she has heard is all false otherwise she will be hurt because she loved him so much and can't forget him. If you watch the video it shows true trustworthy love always wins. The lyrics have been penned by Bunty Bains.
If you like the beat to Vicky's Top Notch Gabru then I think you should listen to Tej Mitha in the vocals of Deep Bajwa and which has been composed by Desi Crew. The catchy beat will get you on your feet.
Other songs released in the month were Jeba by G Sidhu, End by Amrit Mann, Kill Bill by Miss Pooja featuring Harsimran, Jatti by Raaj Sohal, Star by Pari Pandher, Rule Over by The Landers, Heartbeat by Resham Singh Anmol, Heart Attack by Ammy Virk, Jet by Gurlez Akhtar and many more!
You can follow me at Follow @rupinder_rainer