Niish Verma releases Jaan Kad De & Gabru Medley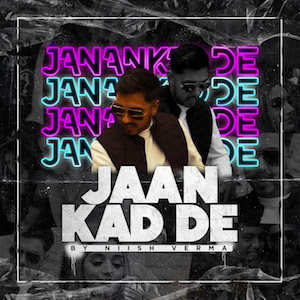 Out now is the video to the Jaan Kad De & Gabru Medley by Niish Verma, Music is by Surinder Rattan and lyrics have been penned by Mani Bugra/Jack Love.
Niish Verma, 28 from Leeds is a UK Punjabi singer who recently released his debut single with Surinder Rattan. The song is part of a medley, whereby the second part to the medley will be released soon.
Taking to Niish, I started my music career whilst I was at university, where I met Surinder Rattan; however, I was not quite ready to release music as I wanted to focus on my education and complete my law degree. After completing my degree, I moved back home and began working; this is when I slowly got back into music and began the production of Jaan Kad De and other songs with Surinder.
After many months of hard work, I am very excited to have released my debut track with Surinder Rattan – Jaan Kad De. The song is available on all digital platforms including apple music, Spotify, and YouTube. Stay tuned for more music on its way.
You can follow me at Follow @rupinder_rainer