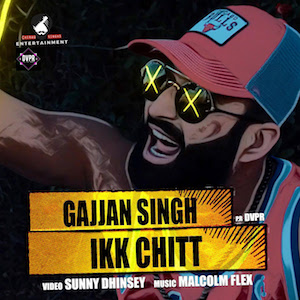 Gajjan Singh the first Punjabi Folk artist from Chicago in the history of Music.
His majestic folk vocals and catchy hip/hop, pop fusion technique have earned an imprint into the music industry. Born in India, raised in Chicago he was inspired by listening to 2Pac, Notorious BIG, Nas, Young Jezzy, Kuldeep Manak, Sukshinder Shinda, and Surjit Bindrakhia gave him a way to cope with life.
His first project was with a local Chicago musician JumpinGenres, with a track called 'The Struggle' which followed with 'Ghugian Da Jora'. In addition to him doing many shows in the midwest United States with also opening up for American Rap Artist known as Twista after the release of the tracks.
In 2018 Gajjan collaborated with Intense, a well-known Grammy Award winning producer who launched Gajjan's independent single, 'StreetLife'. That was followed by "American Jatt". After being off to a great start that year Gajjan and Chicago Rapper Domo G then teamed up with the producer, ExoticTunez and cinematographer Rickee Arts with another single called 'Bosses'. Gajjan then leads his journey to a major label platform on Jass Records with the track 'Mirror' produced by Exotic Tunez and director Navi Lubana from India.
Later that year he took it to the next level when teaming up with award winning director Sunny Dhinsey from England to shoot and direct his new track 'Ikk Chitt' with big beats by Malcolm Flex
You can follow me at Follow @rupinder_rainer